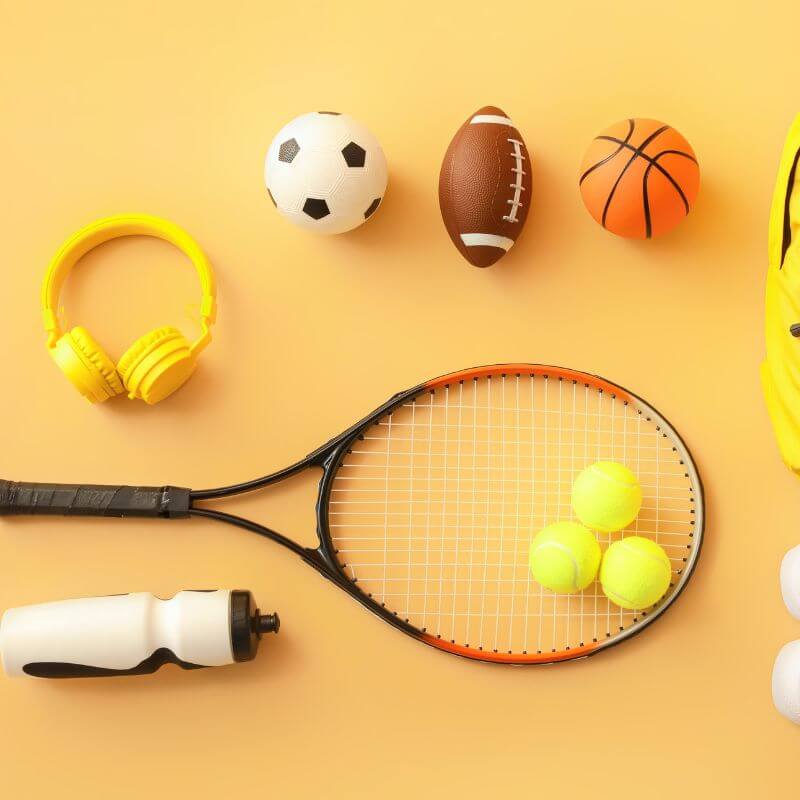 What Is A DNB (Draw No Bet). How to Apply It to Betting
Draw No Bet is a market that is underrated among many punters worldwide. It has brought so much joy to people who engage in it for entertainment or profit-making purposes. Today, we will discuss this viable gambling option, when to use it and how to make money from it.
Draw No Bet Explained
Draw No Bet is a popular wagering option among sports bookies. This market tends to leverage on the outcome of an event by removing the result of a draw. In this option, if the team you betted on wins, you take the profit. However, if a tie occurs, your bet is void, and your stake is returned. The odds of Draw No Bet options are usually lower than the straight win options. This should be expected because it is like you are betting on a two-in-one market. So if a match like Manchester City vs. Sheffield United is about to occur, if the bookie gives Manchester City 1.50 to win, the DNB will be between 1.20 to 1.25 depending on your bookie.
All sports bookies do not offer this fantastic option because it favours bettors over the bookies. Another reason is that this option is very similar to the Double Chance (win/draw) option, so some bookies want to avoid duplication of markets. The Draw No Bet option is straightforward to understand; however, you need to do some research on form and statistics before staking on this option. High bettors and professional bettors are among the most frequent customers of this market because it guarantees regular profits. Finally, DNB can also apply to options like cards, corners, and possessions, though very few bookies offer this market in those options.
Draw No Bet Strategy in Betting
Winning with the Draw No Bet needs some recommended and useful betting tips and techniques, which we will discuss below;
Understand the form of each team
Before staking on Draw No Bet, look at the condition of the teams and know their strength. Some teams are 'draw masters' like Atletico Madrid and inter Milan.
Teams like Barcelona, Manchester City, and Liverpool, especially if they are away; their form is terrible. Look out for team injuries. Team injuries determine how an option will come through. A good example is if Messi is injured in an away match, you could carry their DNB because their chances of winning is 50%.
Draw No Bet is profitable with teams who have something to lose. A good example is the relegation-threatened teams. Even if these teams play table toppers, they are challenging to beat because they want to stay alive.
Avoid tier-two and three leagues and teams when using this option because their matches are so unpredictable. Stick to leagues and teams that you know well before wagering on it.
The DNB offers relatively low odds compared to other markets, and it will be in your interest to go with single stakes. Accumulations or multiple bets on this option is dangerous. That is why punters with a big bankroll favours this type of wagering option. If you have an odd of 1.20 and wager $1m, it is a good one.
How Does Draw No Bet (DNB) Work?
This Draw No Bet option allows players to stake on a team to win a football event with the idea you will get your wager back if it ends in a stalemate. Although the odds for this option are usually smaller, unlike when you stake on straight wins in a standard football market, a bettor's chance of losing money is drastically reduced.
If you wage on the home team in a straight win option, and it comes through, your profit a lot. But, if the match ends in a stalemate, you forfeit your bet. But, if you wager on the home team in a DNB option and the match ends in a draw, the match will be voided, and your stake returned. This entails you have insured your stake against heart-wrecking last-minute equalizers, bad referee decisions, and all the other unforeseen football actions that may deny you success in betting. Definitely, you may still forfeit your stake if the team you didn't bet on wins the game.
Let's use this Example.
Using the 2023 Champions League between Manchester City and PSG, with odds from a top bookie, this betting option works. We will utilize decimal odds in place of other odds available at most bookie websites.
In the traditional straight win option, the odd on a Manchester City win is 1.75, while that of PSG is 4.00, and the stalemate is fixed at 3.45. This implies that when you stake $100 on Manchester City, you should get $170 if City prevails. But, you would get nothing if the match climax in a draw.
This Draw No Bet market gives a fall back against a stalemate, at small odds. In this DNB option, it's 2.45 for PSG to win and 1.20 for a Manchester City victory. If you wage on Manchester City making use of the odds provided above, you should get $120 if they beat PSG using a $100 bet. Obviously, this is slightly smaller than what you will get on a traditional win stake, but with this DNB option, the $100 is returned if the score line ends in a draw.
When to use Draw No Bet?
To make a profit from these sports options, a bettor has to be timely and calculating. We will talk more about the appropriate time to use DNB.
To back an underdog
The odds of these options are usually small and pitiful; it might be in the bettor's interest to use it to support underdogs.
When a draw is highly likely
The truth is that some matches have a draw written all over them. Popular games include derbies and when lower teams play one another. If your gut tells you this match might end in a tie, you can use the DNB option.
When a favourite team loses form
According to the law of gravity, everything that goes up must come down. This also happens to top football teams; sometimes their way dips. This might be the best time to carry their opponents' DNB to gain a good profit during live games. In plays are becoming very popular in the betting game. In plays are bets placed when a match has started. If a top team is losing a game first half, you can quickly stake on the favourite to DNB, especially if they are at home.
On a counter-attacking team
Some football teams are generally known for their counter-attack style due to manager tactics or squad. Also, managers like Jose Mourinho are highly defensive; in fact, he has a record-breaking 15 draws when he managed Inter Milan. Wagering on a team with this mindset might be a good idea.
Real Life Examples of Draw No Bet
We will be using some top sports bookies DNB examples in this section.
DNB in Bet9ja
Using a match in the 2023 English premiership between Liverpool and Leicester. The 1X2 odds Bet9ja offered are as shown below:
Liverpool – 1.86
Draw – 4.00
Leicester – 3.90
However, the DNB odds are:
Liverpool – 1.42
Leicester – 2.90
In the match, wagering a $100 stake on Liverpool should profit you $142 if you use the Draw No Bet option, and if the game ends in a stalemate, your $100 wager will be voided and offered back. If Leicester wins, your stake is lost.
Check out for more Bet9ja review
DNB in 1xBet
We will take a game from the 2023 Italian Serie A. In this example, the straight win odds offered for the match between Juventus and Cagliari are as follows:
Juventus – 1.30
Draw – 5.00
Cagliari – 9.00
But, the DNB odds are:
Juventus – 1.17
Cagliari – 4.90
In the match, wagering a $200 stake on Juventus will give you $234 using the Draw No Bet market, and if the game is a tie, your $200 stake is refunded.  If Cagliari wins, your stake is lost.
Check out more 1xBet reviews here
DNB in SportyBet
We will use a match from the 2023 Spanish Premier League using the sportybet DNB odds offered. In this Atletico Madrid against FC Barcelona match, the straight win odds offered on the SportyBet are as follows:
Atletico Madrid – 2.80
Draw – 3.50
Barcelona – 2.40
But, the DNB odds are:
Atletico Madrid – 1.35
FC Barcelona – 1.30
In the match, wagering a $50 stake on Atletico Madrid will give you $67 while making use of the Draw No Bet option; if the match is a tie, your $50 bet is refunded.  If Barcelona wins, the wager is lost.
Conclusion
The summary of what has been said in this post is that the 'Draw No Bet' market is meant to limit your chances of losing heavily. But, have it in mind that the 'Draw No Bet' option has both pros and cons. Therefore, if you win your stake with this market, you will get little profit than if you stake your bet on the outright wins market.
The reason is simple: bettors who are willing to risk little will get little when the game comes through. But if you stake on the outright winner of the game, you will get a significant profit from the bet.
On the other hand, you could also lose all your stake if your bets don't fall through. So really, the ball is in your court to see what works best for you but now, with this, you can make an informed decision.