Pinnacle Review
Pinnacle Sportsbook Overview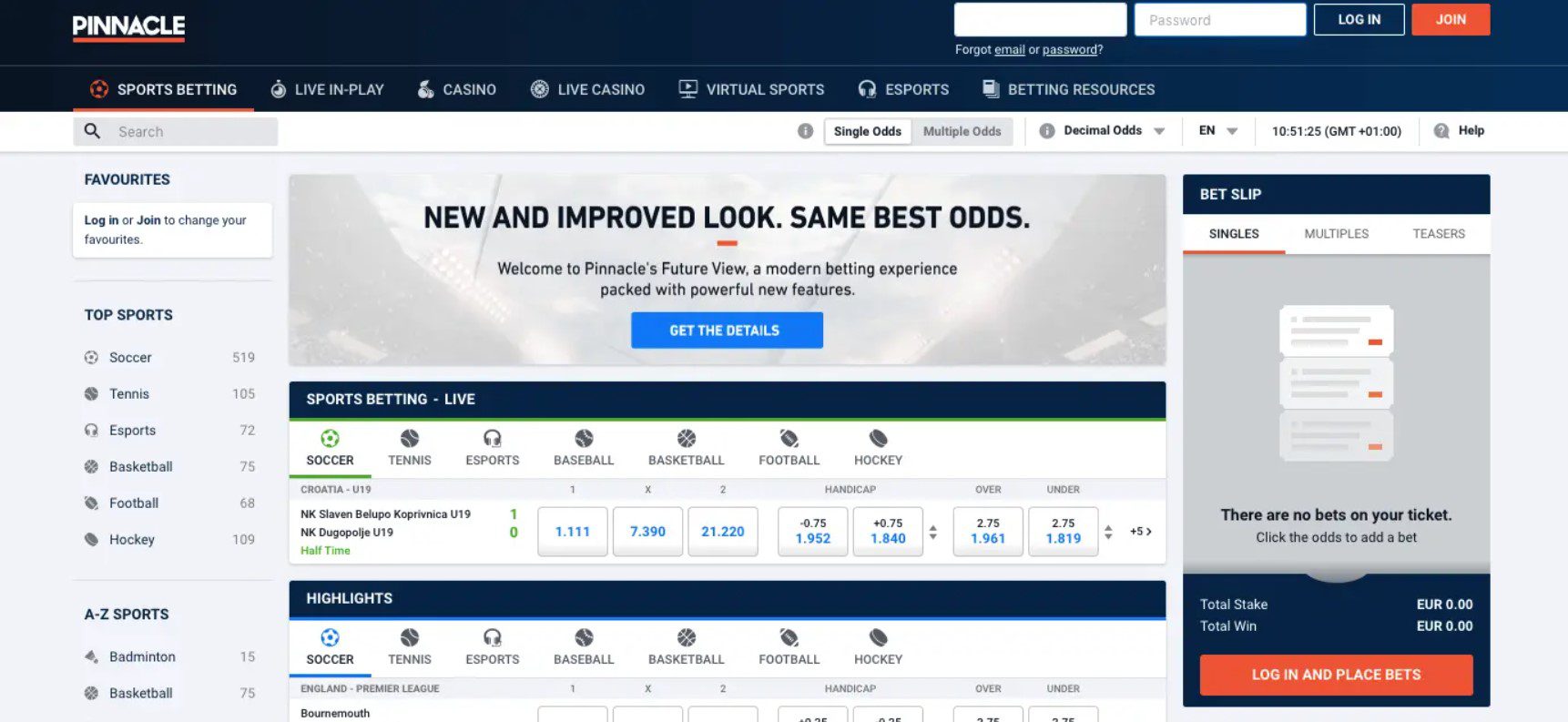 In this Pinnacle Nigeria sportsbook review, you'll learn all about when it was established, the sports it covers, their bonus and rewards, and whether the sportsbook is worth your time.
Pinnacle Bookmaker was established two decades ago, and they have remained relevant ever since. Unlike most famous sportsbooks, Pinnacle is based in Curacao in the Dutch Carribean island.
They are regulated and licensed by the government of the Netherlands. Pinnacle is mandated to have funds ready to deliver all the winnings to punters 24/7.
In 2015, they acquired a Maltese Gaming license that gave them the authority to venture into the regulated markets. The following year, Pinnacle was able to rebrand and dropped the Sports from their brand name after they acquired the pinnacle.com domain.
After being in the gambling industry for many years, Pinnacle betting now offers services to more than 100 nations worldwide in 19 languages. They consider themselves one of the biggest sportsbooks globally.
Pinnacle betting was the first to feature drone racing odds. They also innovated eSports betting. In this Pinnacle Nigeria betting review, you'll also learn all the other factors that set this sportsbook apart from its competitors.
Visit Pinnacle
Pinnacle Betting Quality of the Platform and Website Usability Review

This Pinnacle Nigeria review wouldn't be complete without talking about the platform's usability. Their platform is user-friendly and highly usable. Punters can easily navigate the site, which is intuitive with its main menu listing various sports.
To view more options, you can click on the specific category and pick a competition or league you are interested in. You'll find the available bets displayed in the middle of the screen. This allows the punters to place their bets in one click.
Pinnacle Nigeria sports also offer its punters a chance to bet in both American and Decimal odds. If you are a novice bettor, don't worry as Pinnacle offers betting guides and tips for specific sports. It is straightforward to place your bet too.
As their customer, you'll enjoy some of the highest wagers as Pinnacle is famous for accepting wagers that go over the million zero figures on major sports.
Visit Pinnacle
Games Available and Betting Options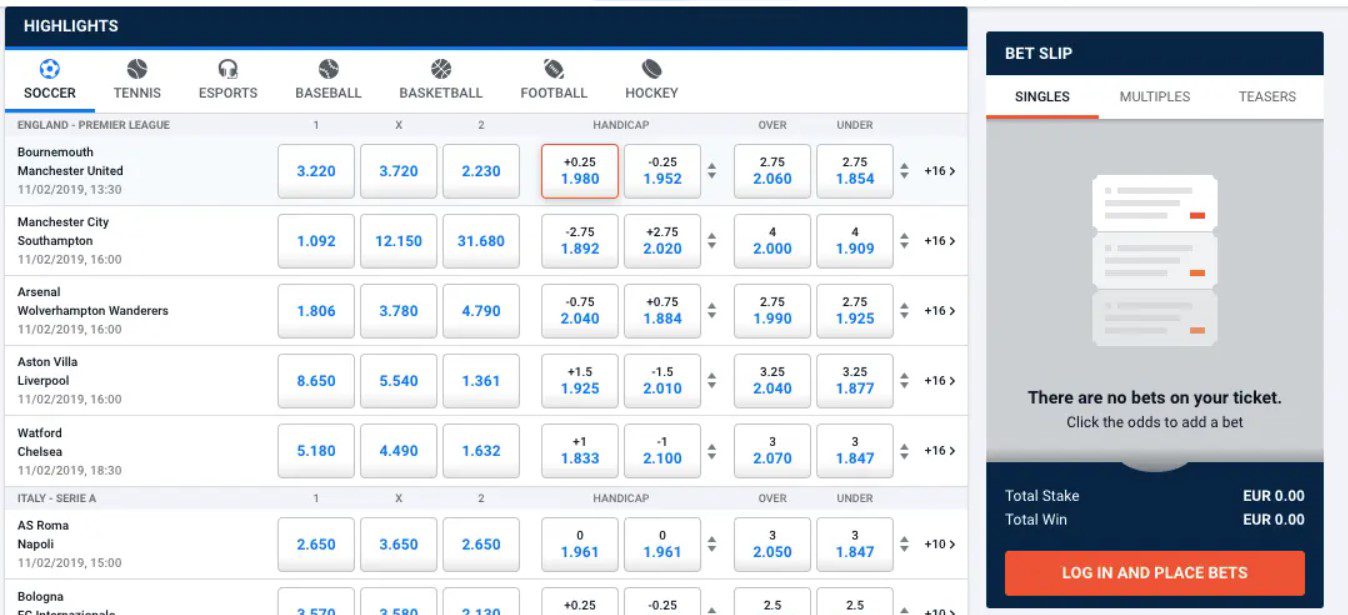 Pinnacle offers a wide array of game selection, and punters can bet on their favorite sports. They cover everything from Premier League to the NBA. Pinnacle is also renowned for Asian handicaps.
They offer wagers on goal lines and money lines. The only negative part is that Pinnacle doesn't provide a wide variety of in-play betting markets.
They have also neglected horse racing in a way as they offer limited markets for this sport. However, their odds are at par with those of their closest competitors.
Apart from these sports, Pinnacle also features Boxing, cricket, mixed martial arts, tennis, Australian football, swimming, baseball, table tennis, basketball, hockey, volleyball, darts, Olympic events, and water polo.
Visit Pinnacle
Pinnacle Bookmaker e-Sports Bets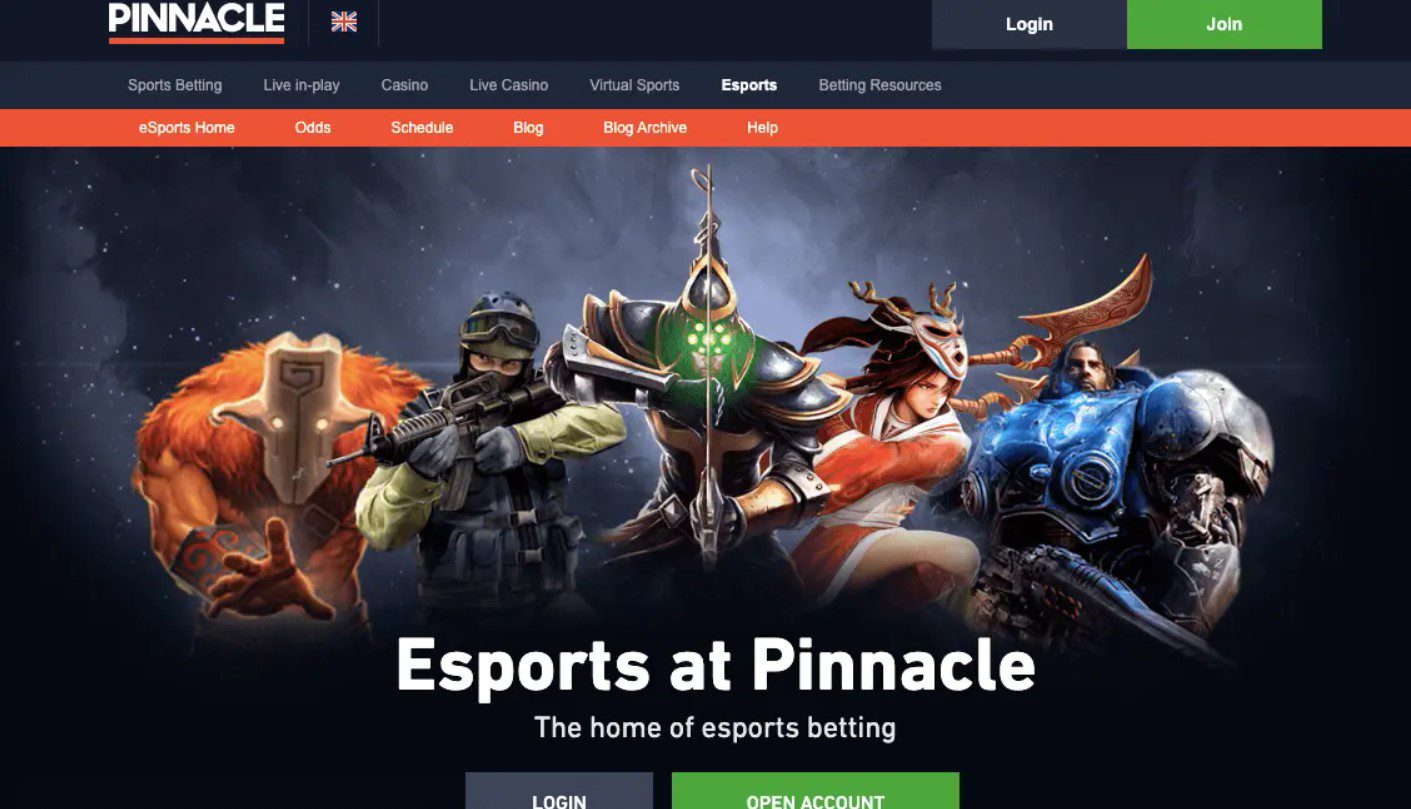 Apart from their wide selection of games, Pinnacle sports Nigeria is also known as a leading bookmarker for e-sports. They offer punters betting opportunities in rugby, mixed martial arts, Crossfit, and cycling.
All of these are niche sports.
Although punters can bet on virtually any sport, there are some limitations in every event. They cannot bet on multiple different football match scenarios like with some European bookmakers.
However, they will offer you the opportunity to bet on totals, several handicaps, and the winner. Although this is great for a pro bettor, it's not satisfying for beginners.
Visit Pinnacle
Pinnacle Welcome Bonus

If you are new to this site and you are trying to find the Pinnacle Nigeria bonus, here is the bad news- they don't offer any. You will not find any Pinnacle sports bonus code, free bets, or sign-up bonuses.
They compensate their punters with competitive and fair odds. Likely, they may also introduce a Pinnacle sports promo code in the future for all their users.
Welcome bonuses are considered a way of attracting players to bookmakers. However, the fact that Pinnacle doesn't offer any should not deter you from using this bookie. It's still ranked among the most secure and profitable betting sites in Nigeria.
They offer the best odds for their bettors regardless of whether they don't get to enjoy Pinnacle sports promotions as they would on other online live betting sites.
Visit Pinnacle
Pinnacle Mobile Gaming

Like its many rivals, Pinnacle sports is optimized for mobile gaming. Punters can use their mobile devices like portable betting shops to place their bets from anywhere while on the move.
All that's required is a recent model of a mobile device with a fast internet connection through 3G, Wi-Fi, LTE, or 4G. You'll also need a payment method to deposit into your Pinnacle account to start betting.
Other requirements include being of legal age to bet, which is 18+ and reside in an unrestricted country. Once a punter meets these criteria, he can start betting on the site from your hand-held devices.
Pinnacle sports betting has designed its app to work great on virtually all smart devices. It doesn't matter whether you are using iOS, Windows, or Android- their app works on all these software. You can easily access the app on your phone or tablet 24/7 while on the move or at the comfort of your home.
Visit Pinnacle
Pinnacle Payment Options
Any great sportsbook needs to offer its customers with reliable means of depositing and withdrawing money from their accounts. Pinnacle provides the primary methods used by most bookmakers. They include MasterCard, credit cards, VISA, and various e-wallets, including Paypal, Skrill, and Neteller.
They also accept various currencies, including local ones. You can use these methods for both withdrawing and depositing. Bank transfer is another payment method that is ideal for customers wishing to carry out massive withdrawals.
Players don't have to wait for long periods for their payouts as Pinnacle's e-wallet payout delay is five minutes. This is considered the fastest payout time in the gambling industry.
When it comes to currency choice, they offer multiple options. These include the Japanese Yen, Singaporean Dollars, Norwegian Krone, Russian Rouble, Euro, Czech Republic Koruna, Thai Baht, Korean Won, Sterling Pound, US & New Zealand Dollars, Chinese Yuan, Malaysian Ringgit, Polish Zloty, Mexican Peso, Taiwanese New Dollars, Canadian Dollars, Australian Dollars, and Hong Kong Dollars. Unfortunately, they don't offer Nigerian Nairas, but players can use the other currencies to bet on the site. There is also another option. Players can convert the currency of play while betting.
With withdrawals, players have to wait for 2 to 28 days for their winnings to clear on their side. It's important to remember this when selecting your withdrawal payment option.
Pinnacle Review Customer Service
Pinnacle sportsbook does not compromise on customer support. Whenever customers confront them with questions, they are always ready to offer clear and detailed answers. So, if you encounter a problem or you have a question, do not hesitate to ask them right away.
Apart from the customer support service, they have staff that produces excellent and helpful articles that punters can read to enhance their skills. Their support staff is also active on Twitter, where they are always sharing helpful information.
You also have the choice of contacting them if you encounter any problems. The best way is to use email to contact them as they don't have a live chat. Their support staff mainly uses English, although they also offer their help in various languages.
Pinnacle Safety and Reliability
Safety is paramount for any online-related transactions. Pinnacle doesn't compromise on this feature. They use 128-bit SSL encryption to safeguard their customers' financial transactions and personal details.
Another desirable Pinnacle feature is how they document all financial transaction records. They then archive the records, which can be easily accessed at all times. Transaction records are archived to help Pinnacle guarantee a 100% dispute resolution in case the need arises.
Verdict
Pinnacle is ranked among the best bookmakers you'll find out there. Their betting odds are among the best in the betting market. The bookie prides itself in knowing that it offers the best odds to its customers. This is their primary selling point since they don't offer welcome bonuses.
If you wish to place bets on any sporting event big or small, look out for the best odds being offered at Pinnacle Sports. You will not find such odds even on the best and reputable sites like William Hill.
You will find a wide selection of one-offs events and traditional sports, meaning there is no shortage of action variety.
If you are in Nigeria, sign-up with them today and start betting. The process is simple. Visit their website and go to the upper right corner where you'll see the option "Join." Click the link and fill out the required information.
Afterward, you'll be required to provide them with the KYC documentation, proof of address, and a copy of a photo ID. You might also be required to provide your credit card details if you choose it to be your deposit method. It is meant to prove that you own the card.
Once you have set up everything, find your favorite sport on the site and place your bets. This Pinnacle Nigeria sportsbook review has shown that this is a trustworthy site that offers the best odds. Their customer support service is top-notch, and the site is straightforward to navigate. Sign-up and get in on the action today. May the odds be in your favor!
Screenshots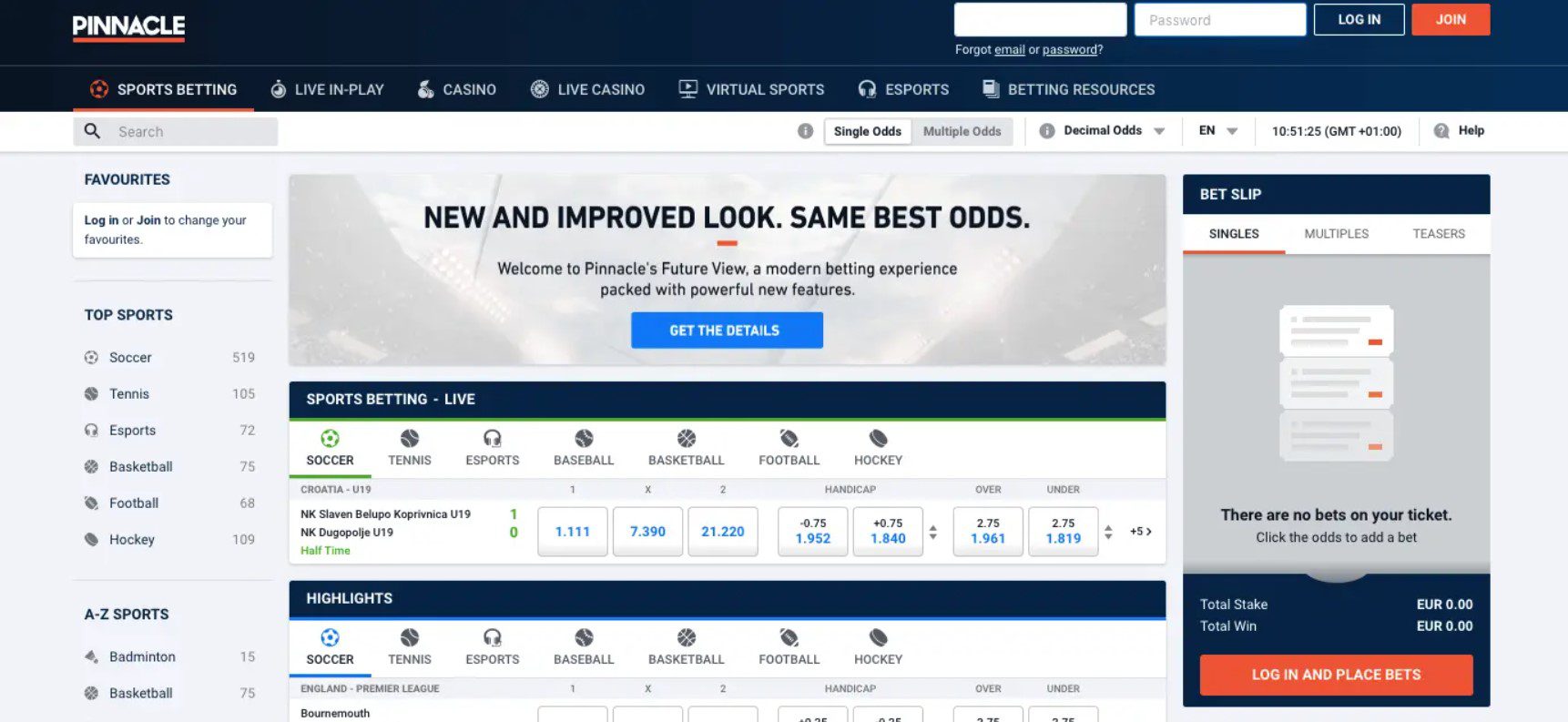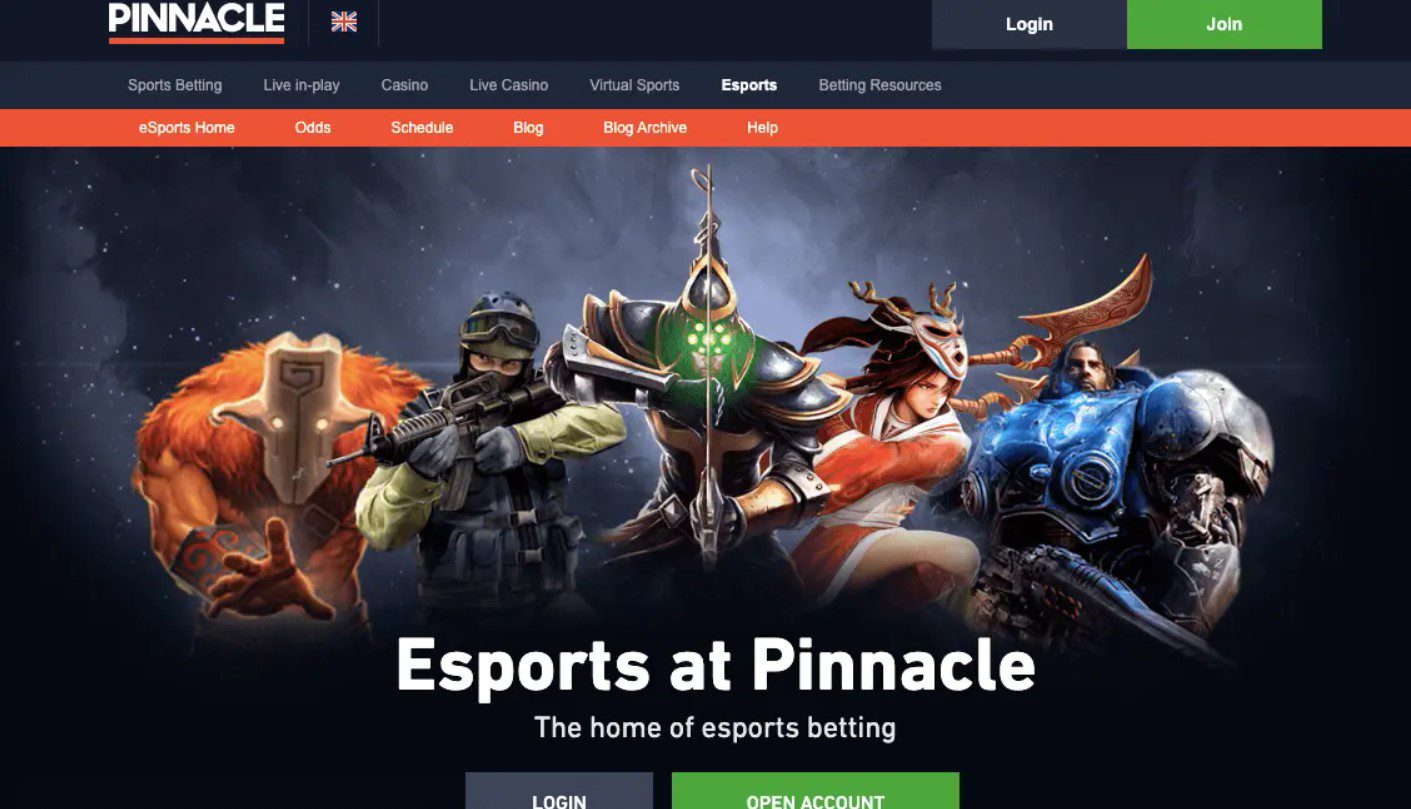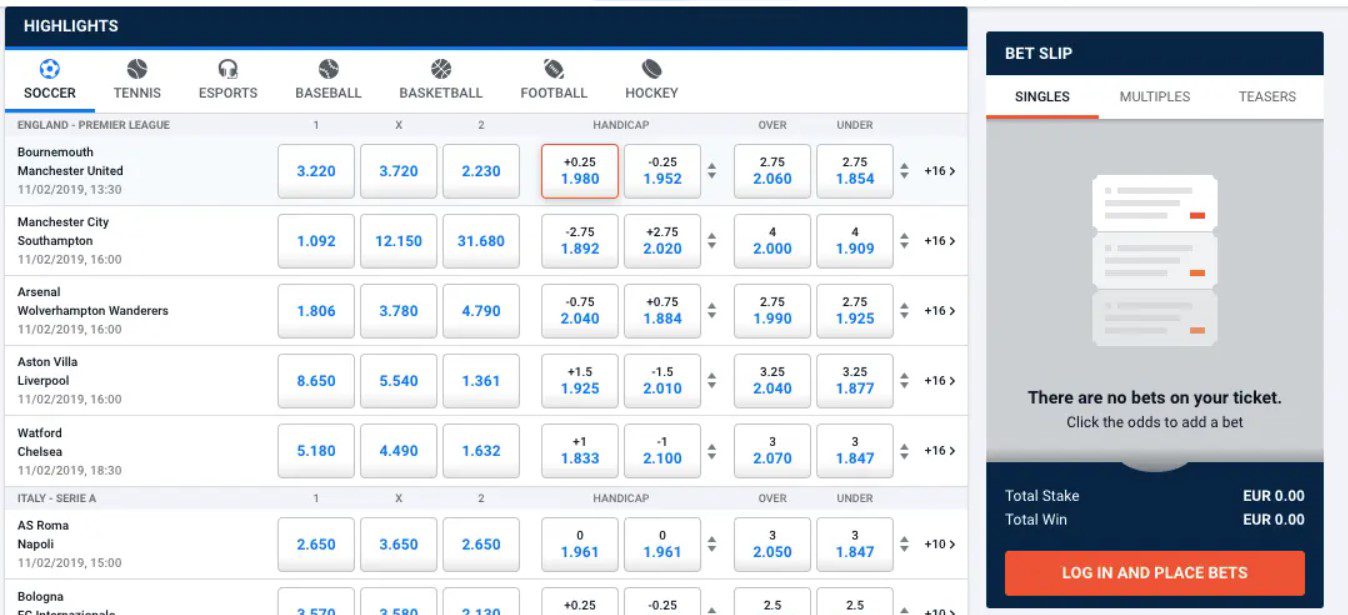 FAQ
Yes, Pinnacle accepts Nigerian bettors alongside players from other countries worldwide that are on its accepted list.
Yes, new players from Nigeria are free to redeem the Pinnacle Nigeria welcome bonus .
Yes, Nigeria bettors can fund their accounts using Bitcoin alongside other payment methods such as Skrill and Neteller.
Yes, Pinnacle Nigeria uses the latest technology such as SSL and firewalls to protect customer information.
Yes, Nigeria bettors are free to cash-out their bets on selected events.
Todays Offer

4/5
Welcome Offer
Not available
Pinnacle Highlights
No highlights are registered
Short Summary
Pinnacle Sportsbook Overview In this Pinnacle Nigeria sportsbook review, you'll learn all about when it was established, the sports it covers, their bonus and rewards, and whether the sportsbook is worth your time. Pinnacle Bookmaker was established two decades ago, and they have remained relevant ever since. Unlike most famous sportsbooks, Pinnacle is based in...

Visit Website