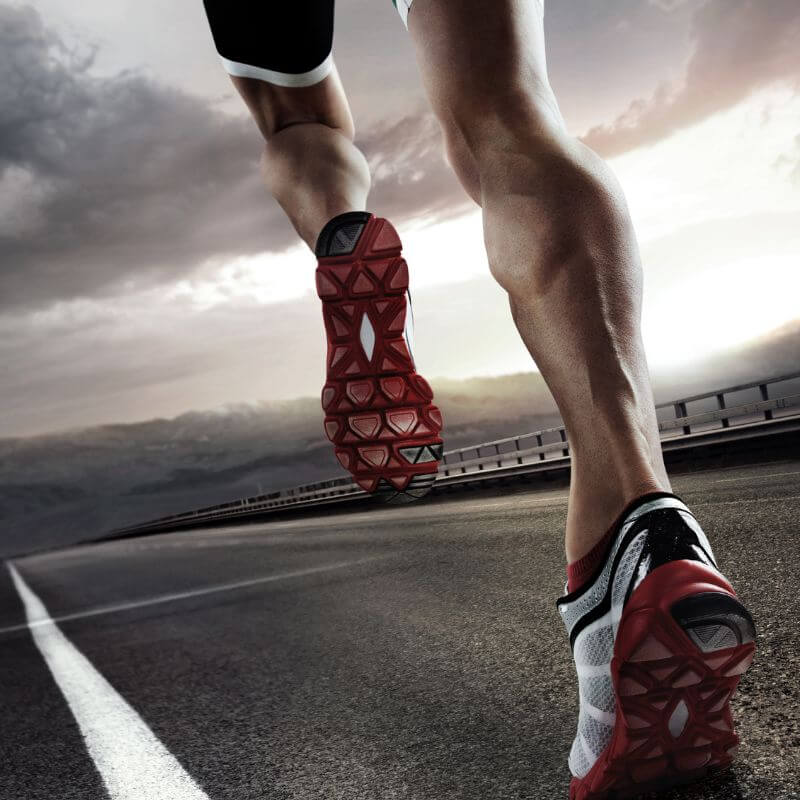 Virtual Sports Betting Sites and How to Use Them
Overview
Virtual sports are taking over the sports betting world, but what exactly are they? In general, they are video games that make up the virtual sports betting section. They are an improvement of the fantasy betting section and are under the control of a computer software system. Virtual games consist of modern features, including quality graphics, and they mimic sports betting events, contests, and races. The Random Number Generator controls the outcomes of any virtual sports games. Although these games are similar to sportsbook events, they are not games of skill, but instead, they are games of pure chance.
Virtual Sports Betting in Nigeria
Nigerian players are fortunate enough to have bookmakers that provide virtual sports betting. Another good thing is that the games are available throughout, and offer an easy and fast way of making winnings compared to traditional sports betting. It is possible to place bets on the games' outcomes based on the history of the match and the odds. In Nigeria, most online punters are the young generation, and currently, their favorite form of gaming is through virtual sports betting.
Some of the standard virtual sports betting categories available for Nigerian players include:
Virtual Football: This is the most common form of virtual games in Nigeria and across the world. If you are a Nigerian punter and a beginner in the virtual sports betting section, you can take your chances on Virtual Football. This is primarily because the game is easy to learn, and the bets are quite easy to understand. Virtual Football bets are in the categories of halftime fulltime, handicap, and total goals. You will enjoy this game mostly because of its great graphics and live backgrounds. The virtual games give the player the feeling of betting from real-life events.
Virtual Horseracing: Horseracing is another common sport in Nigeria. The bet types in this category include forecast, win, tricast, and place. In Nigeria, virtual horseracing events are quite common in their online sports betting sites. Therefore, these sites work hard to deliver the best virtual horse betting events by providing events with great graphics and designs.
Virtual greyhound racing: Besides football and horseracing, virtual greyhound racing is quite popular. In this game, players can place bets on one or more games that consist of 6-8 dogs running around the oval track. Like Virtual Football, greyhound racing is easy to understand because the betting rules and the results are quite clear.  Even in this sport, the results are pre-determined by the random number generators, and the betting options include tricast, pick a winner, and the forecast bet.
Virtual basketball: Some of the popular betting markets in this betting market category include winners, team total, Race to X, handicap, total points, and winner. Nigerian bookmakers make sure that they offer virtual basketball betting using an accredited software system.
Virtual Motor racing: This virtual sports game is also popular among players. This game mimics the usual motorsport betting. The odds are similar to those in the motorsport category, and the betting types include tricast, forecast, each-way, and win. You will also find that some bookmakers will offer racing motorcycle and speedway events.
Virtual basketball: Some of the common categories available in this virtual sports category include team total, handicap, winning margins, winners, Race to X, and total points. The bookmakers providing this virtual sports category of games offer them using the virtual basketball software.
Common Nigerian Betting Types
There are several betting types available at the virtual sports betting category for Nigerian players. The main bet types include the Forecast bets, the reversed forecast, the combination forecast, and the straight forecast. The straight forecast betting category requires the player to predict which team or the selection will come in the first and second positions in the correct order of events during a specified event. The reversed forecast allows the groups or variety to predict which team will finish in the first and second positions in any order of events.
The combined forecast allows you to choose three or more event selections, and you will have to determine which team finishes in the first and second positions. The virtual greyhound and horse racing contains these types of Forecast events. Another popular bet is the Win category, which allows players to place bets on the team they expect to win the match, to win in the first half, or even end in a draw during halftime. The Tricast bet is also standard in the virtual greyhound and horse racing events. The players need to correctly predict the horse or dog that will come in first, second, or in the third place.
The Tricast bet type is available when there are five or more selections of the bet. However, for events with four or fewer choices, players will need to use the Forecast betting type. Each-way betting market is quite popular among people who prefer to bet on racing events. Through this betting market, players will have a double chance to predict the position of the racer and the race winner and to win the given selections should win and finish in either of the predicted positions.
Football enthusiasts prefer to place bets in the Goals betting markets. Several bets in this category include the player to score, the first goalscorer, and the specific total number of goals. The other popular betting markets in the virtual games betting type include the odds/ even halftime, fulltime, and handicap bets, some of the other standard betting options include the total points, team total, winning margins, and the handicap.
Common Virtual Sports Betting Platforms in Nigeria
22Bet
This is one of the most popular betting sites for Nigerian players. The gaming platform launched in 2017, and since then, it has been making its way in several countries, including Nigeria. The betting platform consists of a casino, and sports betting site. The sports betting platform holds a variety of betting markets, including football, basketball, tennis, ice hockey, and several other race events. You will also enjoy playing from their virtual betting site. Besides the games, Nigerian punters will also enjoy their exciting range of bonuses and promotions. New players will receive a welcome bonus, which goes a long way in boosting their bankroll. Other standard features include their payment system and customer care services.
Visit 22Bet
Bet9Ja
The bookmaker is common among Nigerian players. The bookmaker operates under the KC Gaming Board, and the developers work hard in a bid to place the betting platform in the international scene. Their sports betting site provides some of the best-betting markets in the country, focusing on football. You can also place bets on racing events such as horse and greyhound racing. They are also ardent providers of virtual sports betting games, including football, basketball, tennis, and several others.
Visit Bet9ja
Betway Nigeria
You can comfortably play your favorite sports games on this platform, such as rugby, football, basketball, tennis, and several horse racing events. You can also bet on virtual sports games, including Virtual Football, Virtual Basketball, and other frequent racing events. They also provide exciting bonuses and promotions, including safe and reliable payment methods. They also have committed customer care agents, who work tirelessly to provide the best services to customers.
Visit betway
Nairabet
This well-established and traditional bookmaker has a large following of Nigerian players. They provide some of the best sports in the betting industry, such as football, basketball, tennis, and racing events. Virtual games are also a familiar scene at Nairabet, and they have some of the best odds in the gambling industry. New players will receive a welcome package that helps boost their bankroll and allows them to play their favorite sports games without using their funds.
Visit Nairabet
Melbet
Melbet Nigeria is a favorite among most punters. It launched in 2017, and the Curacao Gaming Commission runs it. Melbet allows players to place bets in over 1000 betting markets. They also offer in-play betting and live streaming games on their platform. They also provide eSports games that are interesting and come fitted with modern designs and graphics.
Visit Melbet
1xBet
The betting platform is another favorite of Nigerian punters. The platform hosts a casino and sports betting platform. They operate under the strict rules and regulations of the Curacao Gambling Commission. Players can comfortably place bets in betting markets such as football, basketball, tennis, and ice hockey. Under their fantasy sports section, 1xBet provides an exciting category of virtual sports games. They also offer reliable and secure payment methods, alongside a team of dedicated customer care agents.
Visit 1xBet
Conclusion
If you are a Nigerian punter, who loves virtual games, you can register on the platforms mentioned above to enjoy their wide range of sports. Also, please take advantage of their regular bonuses and promotions, and have an opportunity of winning significantly.