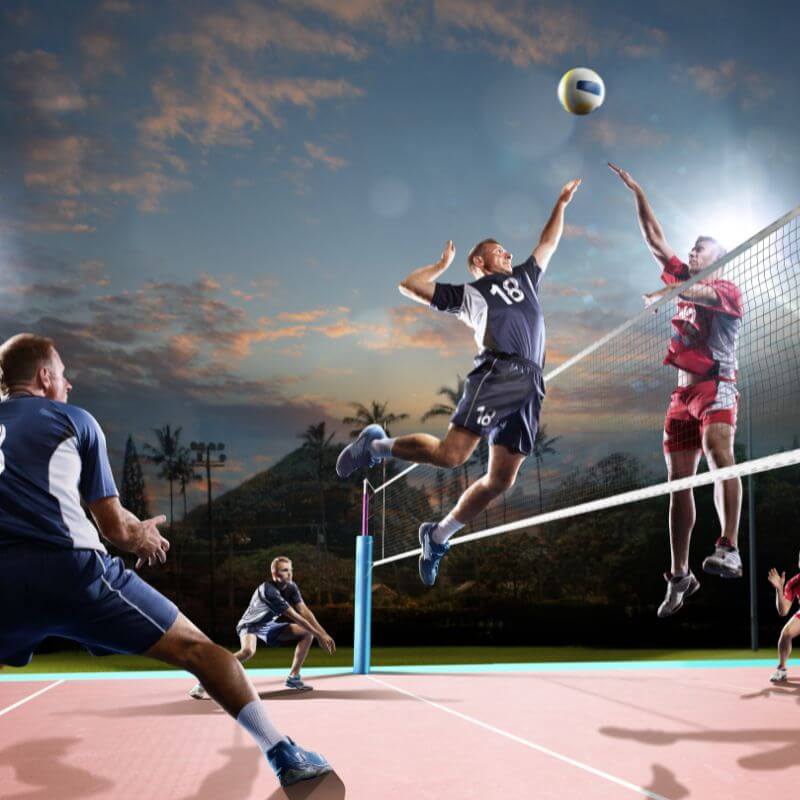 Betting Terms 2023 – The Complete Online Betting Glossary
Betting and gambling have generally become straightforward and easy if you understand and know the most important betting terms. However, there are certain terms some players still don't understand.
In this article, we will try our best to explain some gambling terms you should know.
Basic Betting Terms
Here are some basic gambling terms you need to know:
40 units:
A single system used by punters to minimize their risk.
Bonus:
Bonus is a gambling term used for various perks, offers, and freebies given by various bookies to their customers. There are various types of bonuses offered which include sign-up bonuses, no deposit bonus, free spins, loyalty rewards, and accumulation bonus. Most of these bonuses come with some stringent rules which must be met or completed before a bettor can access them. Check out a list of the top betting companies in Nigeria with great bonus
Bookmaker:
A bookmaker or bookie or turf accountant is an organization or person that accepts or pays off bets on sporting and other events at an agreed-upon odds.
See a list of the top betting companies in Nigeria.
Beginner luck:
This is like an unexplained charm with newbies and neophytes in betting. It is widely believed that fresh gamblers who win can do so because of luck.
Cap:
A cap is like a limit that bookies place on accounts of players in conditions of deposit or winnings. Caps are positioned for various reasons which range from financial and reasonable factors. Caps become located once a bookie notice particular bettor benefits regularly.
Circled game:
An event is circled because of probable injuries and weather conditions. Whenever a game is circled, stakes are limited to a specific amount of money until circumstances change.
Cash-out feature:
A feature offered by bookies to players that accumulate games, where that can win some part of their money before all the events finish.
Favorites:
Favorites are the top sides in an event that are seen as the superior and better-equipped side in a contest. An example is when FC Barcelona plays Osasuna. Barcelona is seen as the favorite to win.
Dime bet:
A term in gambling for money wagering.
Gambling:
To engage in betting in several games offered by the bookies.
Handicap:
Handicaps are options in gambling that gives a side an apparent advantage. If Brazil plays Cameroon, for instance, a bettor can decide to give Cameroon a two-goal advantage. This means for Brazil to win the game, they need to score three or more goals. Handicapped are common options gamblers use to make a profit.
Odds:
Fractional or decimal probabilities figures that bookies use to mark outcome probabilities.
Over 1.5:
Means that there will be at least 2 goals in the football match. See here for a more elaborate explanation of what 1.5 odds is.
Return on investment:
This can be a statistical computation that you make revenue on the staked game. Punters and whales usually believe that the ROI they use on video games must be worth the risk.
Rollover:
A rollover occurs, when a bettor determines to set aside money and uses his winning to keep betting till he is satisfied. Rollovers are commonly utilized by heavy gamblers to make a huge amount of money. To win with rollover, you have got to persevere and avoid greediness.
Stake:
A stake is the amount of money you put on a bet. It could also mean to wager on an event. The amount of money you stake on an event will determine how much you win or lose. If you stake big, you win/lose big. If you stake small, you win/lose little.
Underdogs:
Underdogs are known as relatively inferior sides in an event. They are generally seen as the weaker team or side in a contest. A good example is when Manchester United plays Leeds United, Leeds United are the underdogs in these contests.
Wager:
To bet on an event.
Whale:
A whale in the gambling industry is known as a very high bettor. He regularly bets thousands and millions of cash in a single day. They are usually known as high rollers.
Cards BettingTerms
Some cards gambling terms are:
Ante:
The term in games where risk is necessary to get started on a hand. It is usually an obligatory stake before game cards can be given to you in stud card video games.
Auction:
The time between bidding before card games start. During this time, rules are mentioned and conditions rolled out.
Bluff:
When a player pretends to have a card when in fact, he has none.
Brick:
A game card that does not aid a player during video games. It is generally a blank game card.
Card sharp:
The generally accepted expert in card games.
Card washing:
The skill utilized by sellers in shuffling game cards faced down. This method is generally used to eliminate inadequacies in card decks and avoid problems.
Cut:
In card betting, the cut means breaking cards into two different parts. The player will place one cut near the other packets.
Face cards:
Popularly used for cards that have visible pictures on it like kinds, a queen, or jack. Occasionally known as Color.
Glass blinds:
Replace cards that are usually faced down, nor belong to a particular player. Sometimes as the game starts, a player can transform his cards with this one.
Hit:
Hit means every time a player requires an additional card during card events like blackjack.
Hollow cards:
They are cards that are always experienced down during game card gambling. A game card dealer usually has a whole game card. However, in an online poker game, bettors may sometimes have gap cards that other players cannot see.
Kalooki:
An expression used for various matching sets of cards. It is performed like the Jamaican rummy with various wild cards.
Meld:
The matched of four or gamer cards with the same value, status, and follows one another.
Remove tray:
Usually utilized by the dealer, to house all game cards or layer or discarded in games like baccarat and blackjack.
Renege:
A scenario in card gambling where not play a particular card required. Also known as revoke.
Swapping:
The time a gambler trades an amount of his game card to players or draws some game cards from the stock.
Shedding:
A card game where the goal for all players is to remove all the cards.
Shiner:
This term is for mirrors sometimes utilized by chests to check on the cards of the opponents.
Shoes:
Sometimes called Dealer, Shoes is a machine used to keep many cards together. It is used to reduce the time spent on shuffling cards.
The oldest hand:
A card player who rests beside a seller and will be the one to receive the first card.
Trick:
The card that can be retrieved from each player by the player that wins a particular round with the highest value.
Up card:
This is when a dealer is given a card that faces upwards and another one is hidden from everyone's views.
Wild card:
A card is known in card betting, which can be used to replace any card of value.
Casino Terms
Example of some casino terms include:
Advantage:
When a gambler has an edge when staking.
Betting edge:
The statistics-based opportunity that a casino has over players. Sometimes, it is called a house edge.
Cashier:
This is a popular term known in the casino to name a place where chips are exchanged for money.
Casino promotions:
Any offer-based rewards system given by gambling operators to keep customers.
Chip tray:
A surface utilized by a dealer or croupier to keep house chips.
Chips:
Tokens utilized in gambling centers monetary value.
Cold  Ability:
A continuous dropping of a run.
Croupier:
European phrase for a casino referee.
Cut card:
A plastic card known to slice the deck in certain card bets.
Dealer:
The gambling staffing in charge of arranging and setting all stakes.
Degenerate gambler:
An individual that gambles often and excessive.
Down transaction:
Paying funds by adding transacting to your web online casino accounts.
Game desk:
Where a player can collect his winnings.
Penetration:
A ratio from the deck that is dealt just before the porch is usually shuffled.
Pistol:
This is usually used when playing Russian roulette.
Hole:
The location of the particular casino between eating tables where only online casino employees are permitted.
Hole employer:
The betting worker in charge of supervising all the staff plus tables associated together with a specific gap.
Progressive jackpot feature:
The type of  huge winning over a short period of betting.
Press:
A connected result none the house neither the particular player wins.
RNG:
Algorithms programmed by online casinos to make a randomly bring about casino video games.
Poker Betting Terms
Some poker terms you should know include;
Ace:
Ace is the highest card on the table.
A door card :
This is the first face up card a player uses. This term is mostly used in the Omaha and Holdem, Texas variant of poker.
Choose to bluff:
Making a wager without your best hands with the aim that your opponent(s) will lose and you can win the contest.
Check:
Check is a term used by players to deter staking on an ongoing game. This is due to factors like illness or anxiety.
Deuce:
This is the lowest card on the table.
Dope:
An opposition who doesn't play properly and stakes without having a strategy.
Free roll:
A free roll tournament is a poker tournament without an entry fee.
Heads-up:
When you go against one resistance.
Hijack position:
A player in this position is in a pole position to win and steal blinds. Opponents are usually wary of his moves.
Kicker cards:
Group of cards omitted in a five card poker and that doesn't have a rank.
Lake:
The 5th and last betting card used in hold em poker.
Monster:
Poker hand that is likely to win a bet.
Over pair:
This is a pair of cards that is higher than any other combination of cards on the table.
Pot Odds:
The percentage of stake in a bet to the amount of your stake.
Rags:
Pertains to a worthless game card. Rags are usually small game cards in hold'em poker.
Rainbow:
When a player offers a three to four- card game.
Runner-Runner:
A term used to describe a back door draw that players use in a game of poker.
Sandbag:
It is a term a bettor uses to deceive his opponents by staking weekly, even when he has favourable cards. .
Set:
When a player has three of a kind card in an Omaha poker game that tallies with his opponent's card.
String bet:
When a player bets before every other person and immediately raises his bets. Usually used to gather strength in poker.
Tilt:
A period of psychological/emotional trauma for a poker player when he starts betting aggressively.
Video poker:
Video poker are online versions of the poker game. It allows you to play directly with the dealer with the aim of defeating him. Various casinos offer video poker in their array of games.
Billiards Betting Terms
Some billiards terms include;
Bank shot:
The shot in a pool game when the player banks the object ball.
Bed of table:
The smooth, linen-covered surface of the billiard table.
Billiard:
The tally or rating of a game.
Blind draw:
A strategy used to decide pairings of major parts among bettors which brings unpredictable results.
Bottle:
A new and uniquely prepared pot used to store billiard balls. Occasionally known as the shake bottle.
Bottom cushion:
An item seen at typically the ending of a new billiard desk.
Break:
When a player runs out of a racked balls without his players potting any balls.
Legal breaks:
This is a level in billiard where a player shoots the ball and makes sure four balls touches the cushion.
Bridge:
The gap created so that players can play in a single line.
Burst:
Used whenever a player amasses an aggregate greater than 41. points.
Butt of the CUE:
The  ending of the cue stick, it comes in numerous sizes.
Call shot:
When a player wants to hit the eighth ball, he has to announce aloud that he wants to pot the shot or his score will be voided.
Called ball:
The specific ball the pool player  wants to shoot into the cushion.
Called pocket:
When a player wants to shoot his eighth ball, he has to call out the pocket he intends to shoot the ball into.
Scoring:
The points when a player hits a ball into the cushion, the mode of points acquired is called scoring.
Billiard center spot:
The specific place on a billiard table's playing surface, exactly where balls are positioned.
Chalk:
A dried-out, marginally rash abrasive use to rub the cue stick for a better position.
Chuck nurse:
A strategy players use to hit a ball into the pockets.
In conclusion, now that you know the terms used in gambling, you can knowledgeably follow the conversation and know what's going on whenever you are gambling.
THE PLAYERS LOVE


5/5
Welcome Offer
100% up to ₦50.000
18+ Players From Nigeria Accepted on This Website.
22Bet Sport Nigeria Highlights
No highlights are registered
Short Summary
22Bet Nigeria Bookmaker Review Do you know that 22Bet was launched more than a decade ago? That is why we are doing a full 22Bet review and analysis today. As a bookmaker, 22Bet was among Nigeria's new sports betting platforms commissioned in 2017. 22Bet Nigeria betting is among the most popular betting sites in Africa...