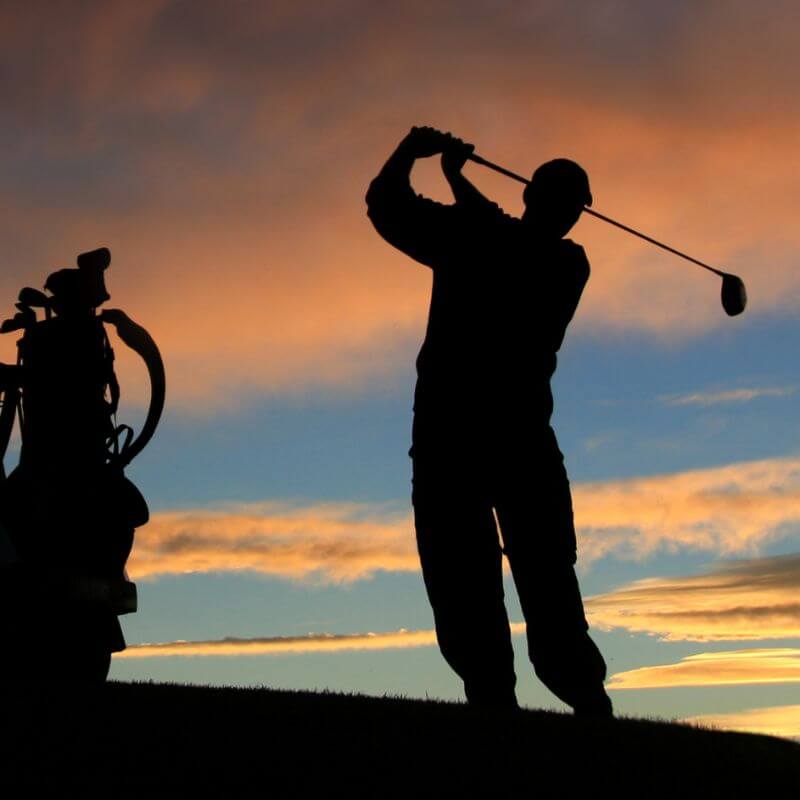 Rugby Betting Tips & Strategies
Rugby is a game of strategy played by 2 teams consisting of 15 players each. Rugby consists of two halves, each lasting 40 minutes. The team that manages to garner most points at the end of the match wins.
Teams get points through conversion kicks, penalty kicks, and tries. Games can also end in a draw. Do you happen to be a rugby-betting fan? If the answer is yes, you may need some tips and strategies when wagering on rugby online.
Online Rugby Betting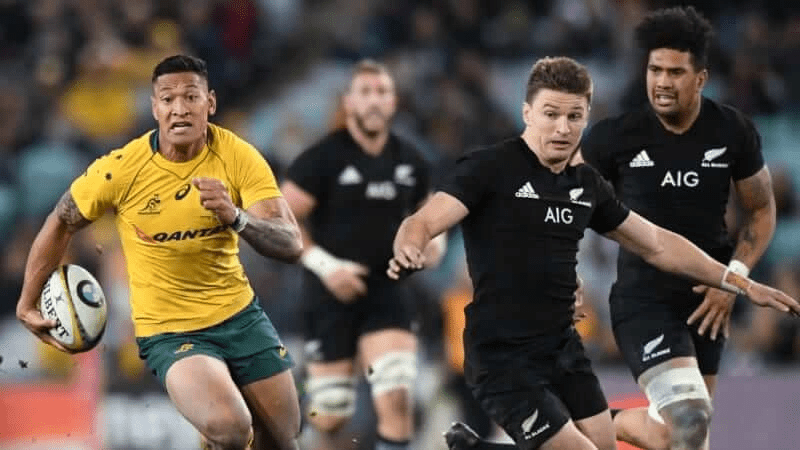 You are at will to place rugby bets online or at a retail shop. It all depends on which one fits you properly. If you want to know the best online bookies that you can place your bets on rugby, you may have to look at our list of top online rugby betting sites in South Africa.
If you aren't sure of the type of bets to place on rugby, there's no need to worry too since we have rugby betting tips to assist you. We also highlight some of the most popular bets in rugby and what each means.
Rugby Tournaments to Wager on in South Africa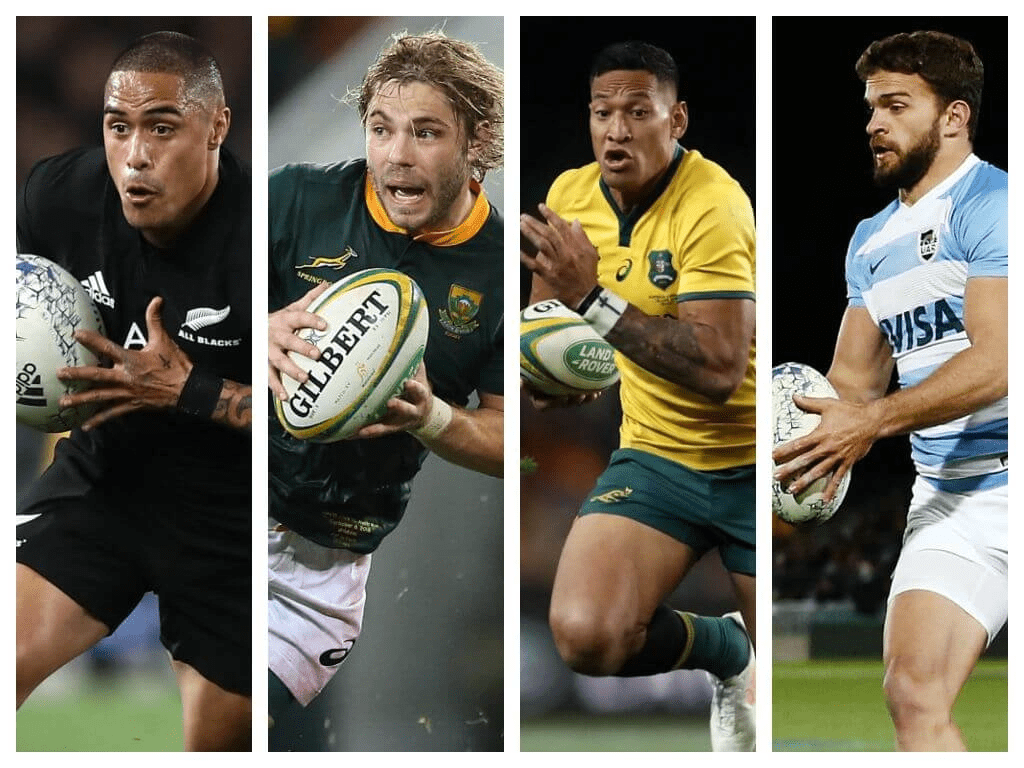 As South African, we have so many choices when it comes to both local and international rugby games to wager on. The Currie Cup is South Africa's premier domestic rugby tournament that consists of 14 teams.
The Super Rugby is yet another huge tournament where teams from Australia, Argentina, New Zealand and South Africa battle it out. There are 4 teams from South Africa that take part in the tournament namely, Stormers, Sharks, Lions, and Bulls.
Top of the provincial competitions, the Springboks also take part in the Rugby Championship between The Bokke, Australia, Argentina, and New Zealand. As you can see, there are plenty of choices when it comes to wagering on rugby online.
Popular Online Rugby Bets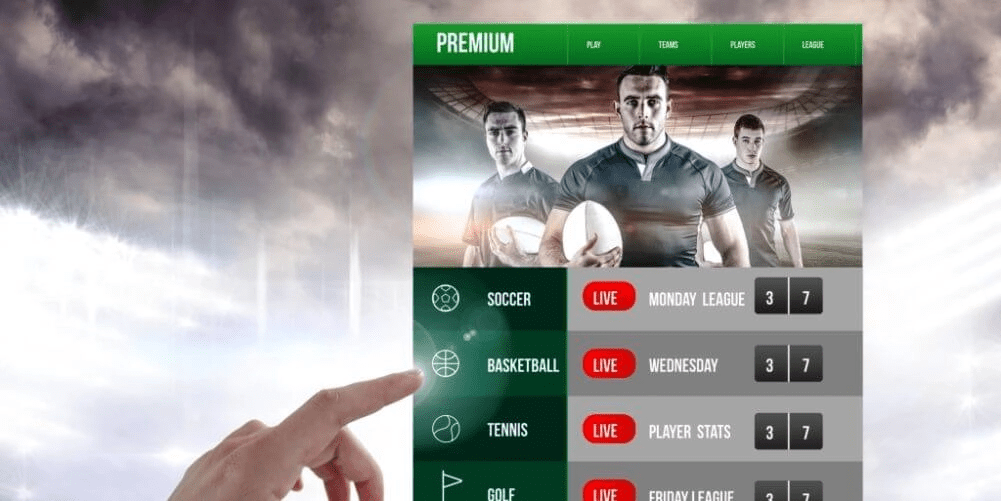 As with plenty of other sports, the most popular rugby bets include:
Double chance
Match result
Odd or Even Total
Halftime/Fulltime
Half Time Result
Highest Scoring Half
1st Half – Double Chance
Most of the above bets are self-explanatory. The ones that may seem a bit confusing may be Double Chance and 1st Half Double Chance bets.
A double chance bet allows a bettor to cover two of the three possible outcomes in a match when placing a single bet. These include a draw and the home team. A bet wins if the home team wins or draws the match.
A 1st Half-Double Chance is a bet that similar to the Double Chance bet, though the result is based on the home team taking the lead at half time or the scores happen to be tied, the away team is leading, or the scores are the same.
Other popular rugby bets include first team or player to score, winning margin, or first scoring play.
First scoring play is the way the scoring is opened through a drop goal, a try, or penalty. A wager on the first scoring play is one of the most interesting markets to dabble in. Scores made through penalties have some of the lowest odds, but for a good reason.
As one of those adventurous punters, you are at will to wager on live matches. In-game wagering allows players to place bets on events such as the next team to score or the next try scorer. You can even wager on who will be next to knock the ball.
Rugby Betting Strategy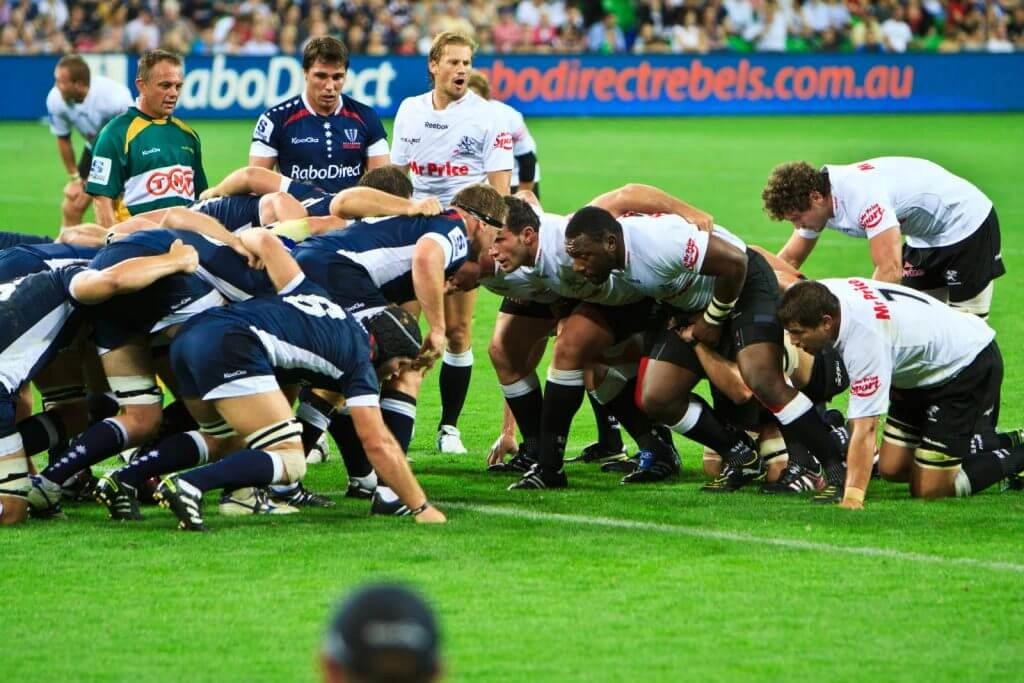 Some of the most successful teams in rugby are those ones that carry out their strategies better. If you are planning to wager on rugby online, you'll require a strategy and go ahead to execute it well.
Below are a few but helpful points on how to go about wagering on rugby:
Knowledge is power: Know the teams
Every rugby team has its own individual strengths and weaknesses, and you must be aware of such. Make sure that you are aware of your team's opponents and their past results. This will help you in making an informed decision on the type of bet to place.
Watch the weather
Most of the rugby games take place during winter months. You need to watch the weather carefully as it can drastically change the manner in which the teams play the game. A wet ball and slippery pitches among others can quickly alter the game into a low scoring affair. Weather is a critical thing that you need to consider when wagering on rugby.
News and Updates
You need to keep an eye on matters to do with team selection, last-minute changes, and injuries, to mention but a few. While teams can plan for almost every other thing, injuries can happen at any time. An injury to a best player can have a negative impact on the overall game plan. When wagering on rugby, make sure to go through latest news and updates.
Know your betting markets
Regardless of whether you are wagering on the defensive team or the attacking team, be sure that you are well aware of your markets. If the team that you are backing statistically concede first points, why then would you back them for scoring first? Be on the lookout for the odds and if they are good to be true, mostly, they are.
Be aware of your team's form
Both the Super Rugby and the Currie Cup tournaments take a long period. Teams will likely improve as they progress through the tournament as they play week after week. As such, the form of your team tells a lot regarding their possible performance. You need to use such information when placing such bets.
The Rugby Championship consists of a few matches. The tournament also comes after a long international break. For that reason, teams that haven't played together means that form may not carry a lot of weight when going to the match.
Always stick to your betting strategy
Are you going for high-risk quick wins or low risk small wins? If the answer is yes, you may have to stick to your betting strategies. You may encounter some unlucky spells, and that's normal. However, you shouldn't begin chasing losses. If you use the data that's available to you and place sensible bets, your bets should come off.
If the odds appear too good to be true, mostly they probably are. Longshot bets seldom come off, though this doesn't mean that you shouldn't try placing them from time to time. Who would have thought that Japan would make their way to the quarter finals of the 2019 Rugby World Cup?
Lastly, you need to create and stick to your betting budget. Managing your spending is crucial as you enjoy your online rugby betting experience.
Rugby Betting Tips and Strategies: Final Words
Wagering online on rugby is thrilling and simple. Regardless of whether you are a beginner or a seasoned bettor, there's a wager for everyone.
Almost all online bookies offer a great selection of wager on both local and international rugby matches and tournaments. You need to look around for some of the best odds and the type of bets that you need to place. If you come across a bet that you don't like, you stand a chance of where you can submit your own bet, but only at a few bookies that allow this option.
Creating and sticking to a betting strategy is crucial to enjoying your online rugby betting experience. After all, we are all for fun, but the moment the fun stops, you also need to stop. Make sure that you stick to your budget and stop chasing losses.