1XBet Nigeria eSports Review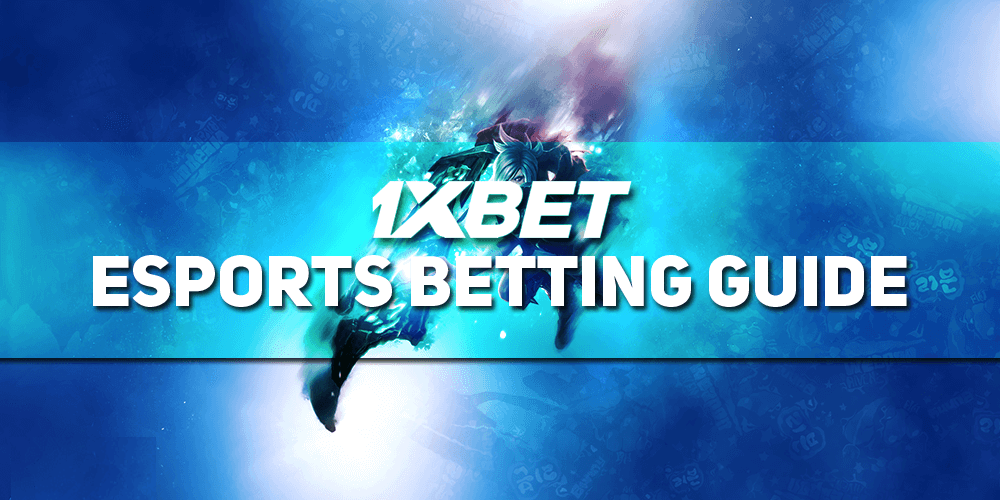 Now more than ever, we are witnessing the growth of eSports to be truly remarkable, and growing like nothing before within the betting industry. With plenty of global audience living and spending much of their time online, betting and playing eSports is steadily rising in Nigeria. Unfortunately, though, there seems to be very few bookmakers that offer this option to Nigerian eSports enthusiasts, and that's where 1XBet wins.
Realizing the untapped market that is eSports in Nigeria, 1XBet decided to offer this option to a growing number of players in Nigeria. While there are other bookmakers who have entered the scene such as 22Bet and Bet365 in attempt to rival 1XBet, all we can say that to some extent, 1XBet is slightly above them. This is an unbiased, honest, and impartial review where we provide you with the good, the bad, and the ugly about 1XBet eSports bookmaker in Nigeria.

What is eSports?

Short for electronic sports, eSports is a competitive video game, but at professional levels. Just like traditional sports such as golf, tennis or soccer where top players compete for notoriety and cash prizes, eSports also do the same. ESports bring in either an individual player or teams of players to compete together, but in competitive video games such as Overwatch, Dota 2 or the League of Legends, to mention but a few. Plenty of bookmakers don't have this option in place. However, 1XBet does offer this option to its players. Even though 1XBet remains to be the first choice of many eSports Nigerian fans, there are other sites that seem to be rivaling 1XBet and seemingly attracting many eSports lovers. The best two include the following:
22Bet and Bet365: 1XBet biggest eSports Competitors in Nigeria
22Bet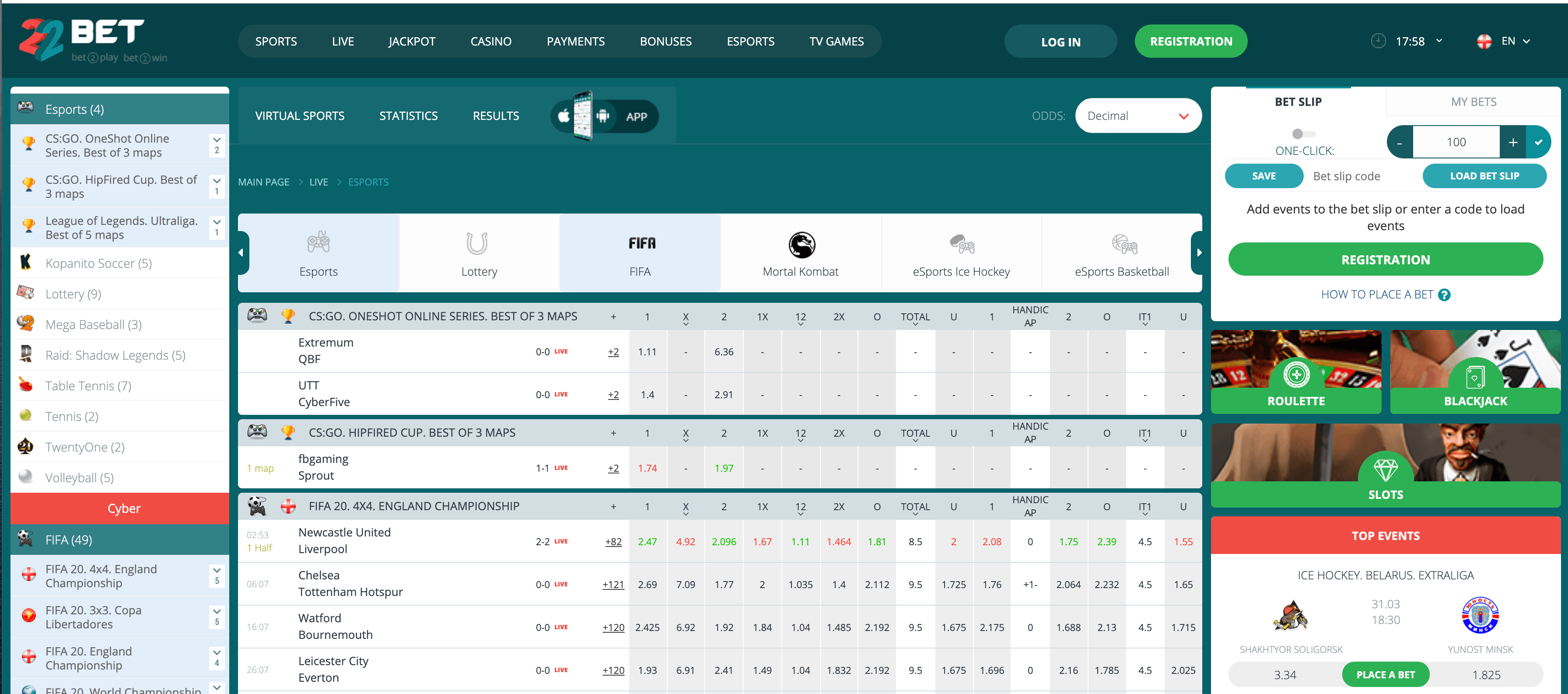 22Bet is new firm that was established in 2018. This company offers eSports services to Nigerian players and allows them to make decent amount of bets on plenty of top eSports titles. Nigerian eSports players and followers can find and enjoy first-person shooter games such as Counter Strike Global Offence to battle arena titles such as Dota 2. Regardless of whether you are wagering or playing Overwatch or the League of Legends, you can find plenty of other interesting games to enjoy here.

Bet365
Founded way back in 2000, Bet365 has turned out to be an outstanding platform that offers superior market depth, especially when it comes to eSports. Since its inception more than 19 years ago, Bet365 has transformed to become one of the biggest betting sites, not only on the globe, but also in Nigeria. The domination of this betting firm has seen it successfully entering several countries across the globe, Nigeria being one of them. Bet365 Nigeria is an apt example of how this product has managed to win the hearts of Nigeria's sports betting enthusiasts, with the firm lately attracting plenty of eSports enthusiasts.
1XBet ESports Games Available for Nigerians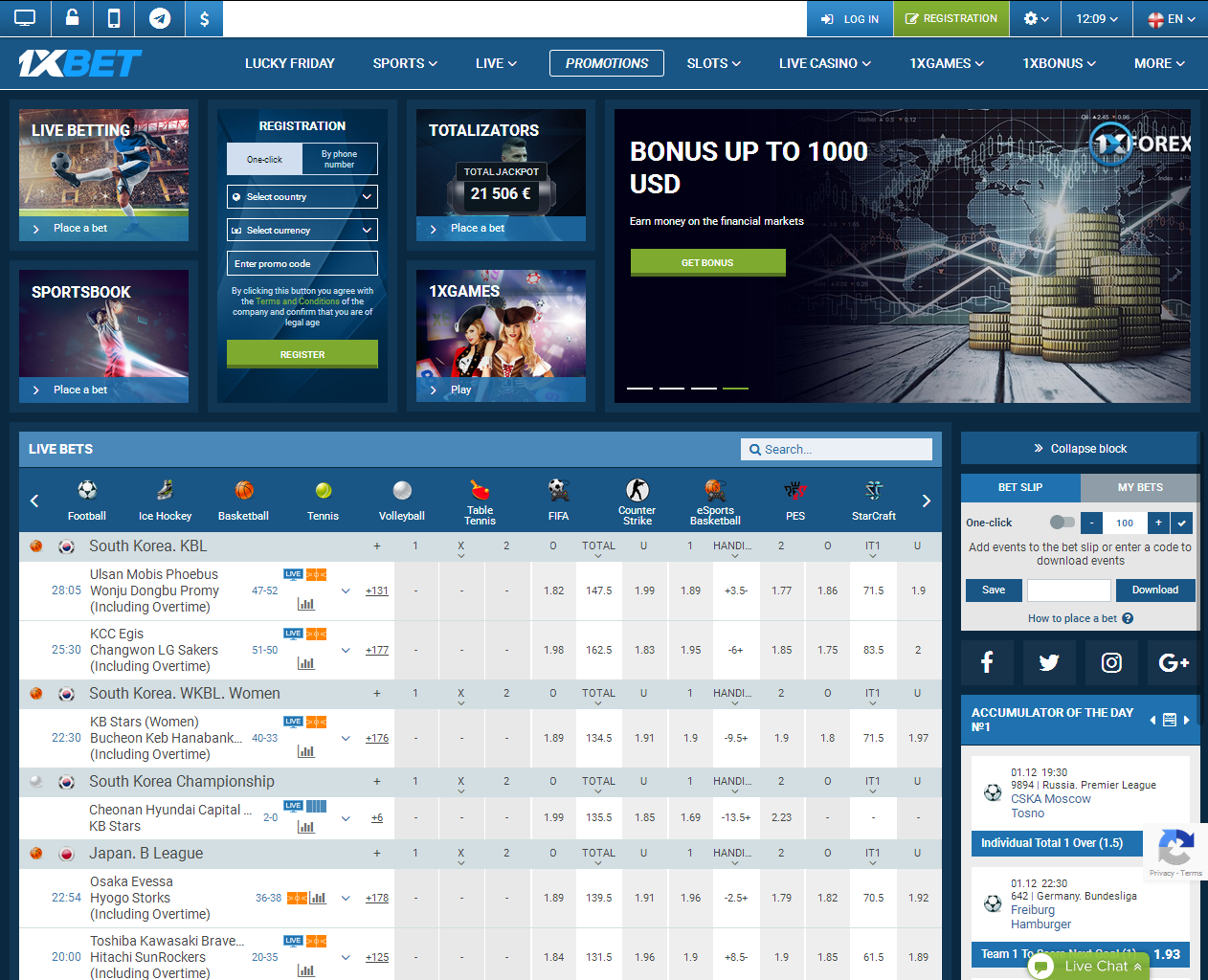 There are plenty of eSports games that 1XBet provides for Nigerian players. Some of the most famous ones include the following:
League of Legends
League of Legends comes in as one of the largest eSports on the globe, with hundreds of thousands of people watching, following, and playing this riot game. The same is true in Nigeria. The League of Legends gameplay is a fast and frantic multiplayer online battle arena that's suitable for competitive play, either between friends or at a professional level. This gameplay blends several genres, including role playing games and real tie strategy to come up with something unique. 1XBet has got the League of Legends under its eSports menu for Nigerian fans.
Dota 2
ESports enthusiasts in Nigeria with an account at 1XBet can also enjoy playing, watching, or even following Dota 2. Dota 2 is one of the most competitive eSports games. Released way back in 2013, this multiplayer online battle arena video game is one of the most popular and successful eSports, especially among Nigerian video gamers. Dota 2 is played with two teams made of five players, with each player controlling a single hero that have their individual or rather unique attributes, abilities, playstyle, and role to create a ton of different potential team strategies and compositions. Plenty of Nigerians are lately getting hooked up to playing Dota 2, thanks to 1XBet.
Overwatch
Overwatch is another eSports game available at 1XBet for Nigerian players to enjoy. Overwatch is a fist-person shooter game with a large emphasis being put on team play. However, this game is fully multiplayer focused, consisting of both competitive and casual matches. If there's anything that sets Overwatch apart from other eSports games, it is the fact that it is not just about killing the opposing team more, but completing key objectives as a team. 1XBet has got this game under its menu of eSports services for Nigerians.
Call of Duty
Call of Duty is another popular multiplayer first-person shooter video game that's gaining a lot of popularity in Nigeria. Offered by 1XBet, this game offers both multiplayer and single-player game odds, but only the former gets naturally involved in the eSports side of Call of Duty. Call of Duty distances itself from other eSports games for the fact that it's class-based, meaning that players can customize the type of a soldier they want as they play. Plenty of Nigerians are getting hooked up to playing Call of Duty, thanks to 1XBet.
Counter Strike: Global Offence (CS:GO)
Counter Strike is another popular first-person game, and one of the biggest eSports loved by plenty of eSports Nigerian fans. Developed by the Valve Corporation, Counter Strike is among one of the leading eSports, not only in the globe, but also in Nigeria. Counter Strike attracts hundreds of thousands of Nigerian Naira in prize money each year, with 1XBet making much out of it. There are several betting sites that offer a wide range of bets, but 1XBet comes in as a mainstream site for lovers CS fans and it offers bonuses both for tablet and mobile play in addition to detailed proposition bets.
H1Z1
Launched in 2015, H1Z1 is a multiplayer online video game that's originally known for its "walking dead" style of play where players spawn in an open world with the goal of surviving. Here, zombies and players are some of the threats that one has to contend with. 1XBet has got this game under its menu of services for Nigerian players. Here, the goal is to survival, with players doing everything to ensure that they survive as long as possible. A majority of Nigerian players seem to prefer playing this game, than to the services of 1XBet.
Hearthstone
This is an online trading card game that's made and owned by the Blizzard Entertainment, the same firm that owns other leading eSports games such as Warcraft, Overwatch, and StarCraft 2. 1XBet has got Hearthstone under its menu for Nigerian eSports lovers. The main objective of this game is to reduce the health points of the opponents to zero while ensuring that the opponent does not do the same for you. Hearthstone differentiates itself from other video games based on the fact that it's only online, consisting of no physical counterparts.
Extra eSports games available at 1XBet
Apart from the above, there are plenty of other eSports games that you can find at 1XBet. Nigerian eSports enthusiasts prefer to play at 1XBet based on a wide variety of other eSports games that they can enjoy. Apart from the ones mentioned above, others include the following:
Fortune Battle Royale
FIFA
Pro Evolution Soccer
HALO
World of Warcraft
PUBG
Starcraft II
Promos and Bonuses at 1XBet ESports for Nigerians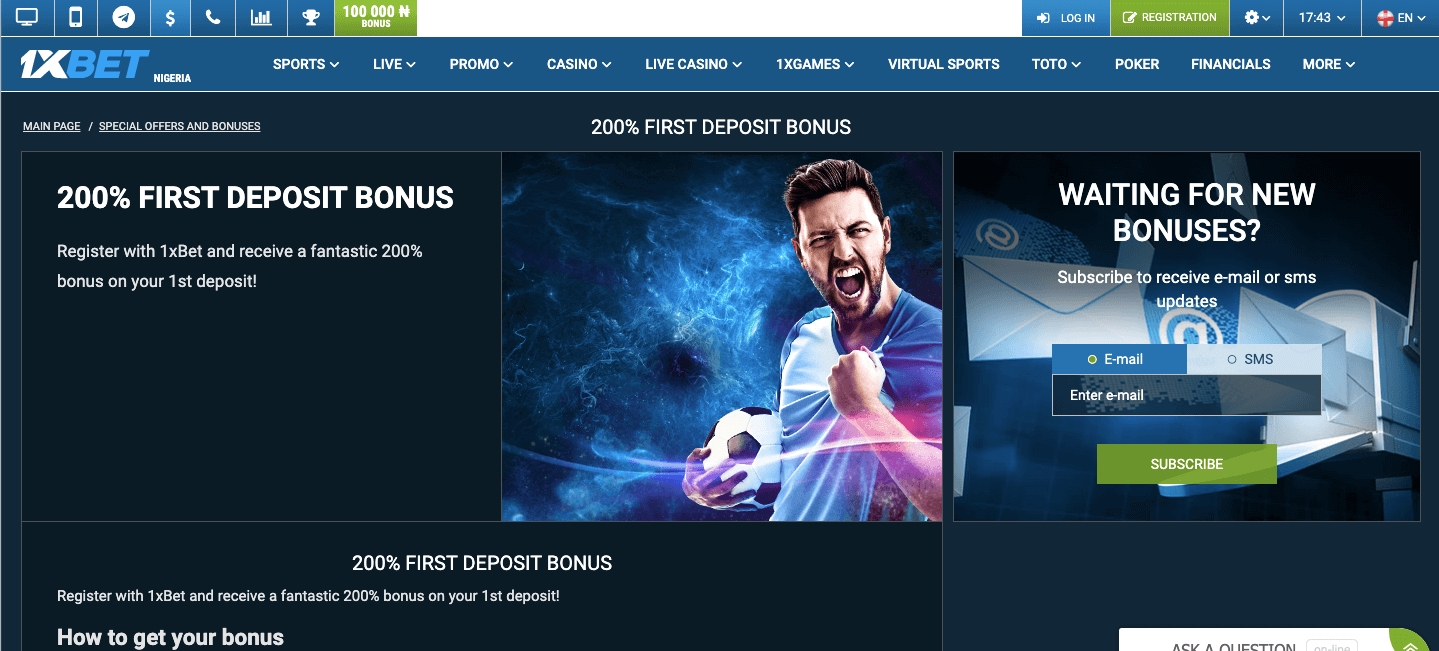 1XBet rewards its eSports Nigerian players with a bunch of bonus and promotional offers. The latest can be checked by clicking on the 'Promotions' icon. If there's anything that makes 1XBet stand out from its rivals, is its 'ESports Bonus Calendar' that offers a different cashback offer every single day, depending on the chosen esport event. As it currently stands, Nigerian eSports fans with accounts at 1XBet can claim 7,000 Nigerian Naira cashback on all Street Fighter games.
Visit 1xbet
Website Interface and Design
Loading up 1XBet site reveals a homepage that not only displays all the promotional offers in place, but also several eSports games that players can enjoy. It is very easy to scroll down the list of eSports games on the left side. After clicking on the eSports tab, all you have to do is to click on the desired eSports game that you would wish to play. Simple tasks such as logging in, registering, contacting customer support, and adding funds can be undertaken fast thanks to 1XBet intuitively designed website. Better yet, Nigerian eSports fans that prefer playing while on the move can do so since 1XBet has got a mobile app that is readily available for download for Windows, Android, and iOS phone users.
Restricted Territories and Jurisdictions
Playing and betting on different sports has always been a controversial issue. The same is true when it comes to eSports. There are certain jurisdictions where playing eSports is highly restricted. Luckily enough, playing eSports is not illegal in Nigeria. There are several bookies that have got this option under their menu of services with 1XBet topping the list. 1XBet operates in Nigeria, and lovers can play their favorite eSports games as they wish. A basic condition that they must meet is that they have to be above 18 years of age and living within a jurisdiction where playing eSports is allows. Some of the restricted territories where players aren't allowed to place real-money bets on eSports include Portugal, Poland, Romania, Slovakia, Finland, Denmark, Czech Republic, Spain, Sweden, Greece, Germany, Iran, Netherlands, Italy, USA, Belgium, Austria, Cyprus, and Croatia.
Deposit and Withdrawal Options
When it comes to payment options, plenty of eSports lovers in Nigeria prefer 1XBet based on the fact that there are several deposit and withdrawal options available for them. 1XBet is one of those few bookmakers in Nigeria that provide several convenient, safe, and secure payment options to its eSports lovers. Some of the payment options that Nigerian eSports enthusiasts can use include:
Visa
Skrill
MasterCard
Perfect Money
Cashenvoy
Neteller
Neosurf
Payeer
Something good about 1XBet in Nigeria is the fact that withdrawals are quick and very easy. To make a withdrawal from 1XBet in Nigeria, all that a player has to do is to click on My Account icon which will show a drop down menu. Thereafter, a player needs to click on the Withdraw Funds icon to withdraw any winnings.
Customer Service
If there's anything that you have to consider when it comes to choosing a bookmaker, then it has to be how they respond to customer complaints and questions. If you run into some problems, then you will definitely need some assistance, especially in terms of customer care assistance. 1XBet does fairly well when it comes to customer assistance or support. Nigerian eSports fans who want to get in touch with customer care representatives at 1XBet can do so via email, Live Chat, or through a telephone call. 1XBet pledges to respond to email queries in less than 24 hours in addition to having in place a FAQ section to some of the most commonly inquired questions.
Safety and Security of 1XBet for Nigerian eSports Players
Among other things, there's nothing more risky than signing up to a betting company that lacks some kind of official licensing in place. Thankfully, our 1XBet Nigeria review established that it is fully licensed by the government of Curacao, meaning that Nigerian eSports fans can fund their accounts without having to worry about their safety and privacy. Better yet, this site is highly protected by 128 Bit secure socket layer (SSL) digital encryption security, meaning that the entire customer transactions are kept safe and very secure. This helps Nigerian eSports fans with accounts at 1XBet to enjoy an excellent degree of customer protection.
Verdict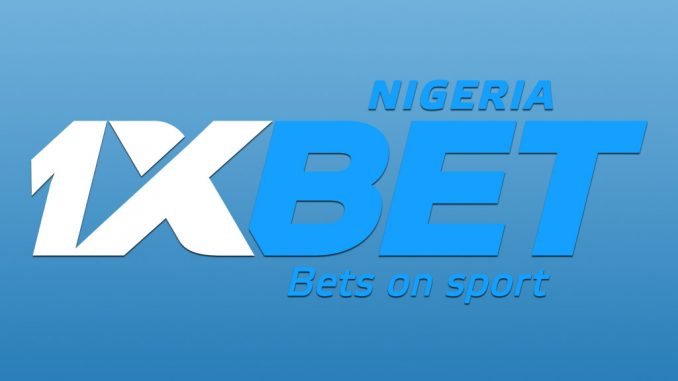 We feel that 1XBet is an excellent platform to play your favorite eSports games, especially if you are based in Nigeria. We believe that 1XBet actually hits the toenail on the head, especially when it comes to eSports. You can quickly benefit from 1XBet's magnificent range of supported eSports such as the League of Legends, Overwatch, and Counter Strike, to mention but a few. Despite a limited number of markets, especially for the less popular eSports titles, 1XBet have in place a reliable and very helpful customer care attendants in addition to plenty if payment options that a Nigerian player can use.
Visit 1xbet
Frequently Asked Questions (FAQs)
1XBet is licensed by the government of Curacao, meaning that they are a legal and trustworthy bookmaker. After all, they have managed to enter several African markets where they operate legally, Nigeria being one of them.

How do I fund my 1XBet account?

There are plenty of payment options that a player can use to find his or her account. You can fund your account depending on the payment option you find to be convenient such as cards, eWallets, bank transfers, and cryptocurrencies. In overall, there are more than 100 payment methods that you can use.

How can I make withdrawals?

It's simple. The same way you choose to fund your account is exactly the same way that you are going to use if you want to make withdrawals on any winnings that you may have.

How can I solve issues to do with withdrawals?

In case you happen to encounter some issues to do with withdrawals, you can simply reach the customer support department for some quick assistance.

How safe is my information at 1XBet?

When it comes to safety and privacy, you can trust 1XBet at every time. 1XBet does not share customer information to third parties. You can trust 1XBet with all your information.

How large or small is 1XBet eSports market?

When it comes to eSports, 1XBet towers the rest. Here you can play and enjoy plenty of eSports games from the League of Legends to Overwatch, to Counter Strike, to mention but a few.