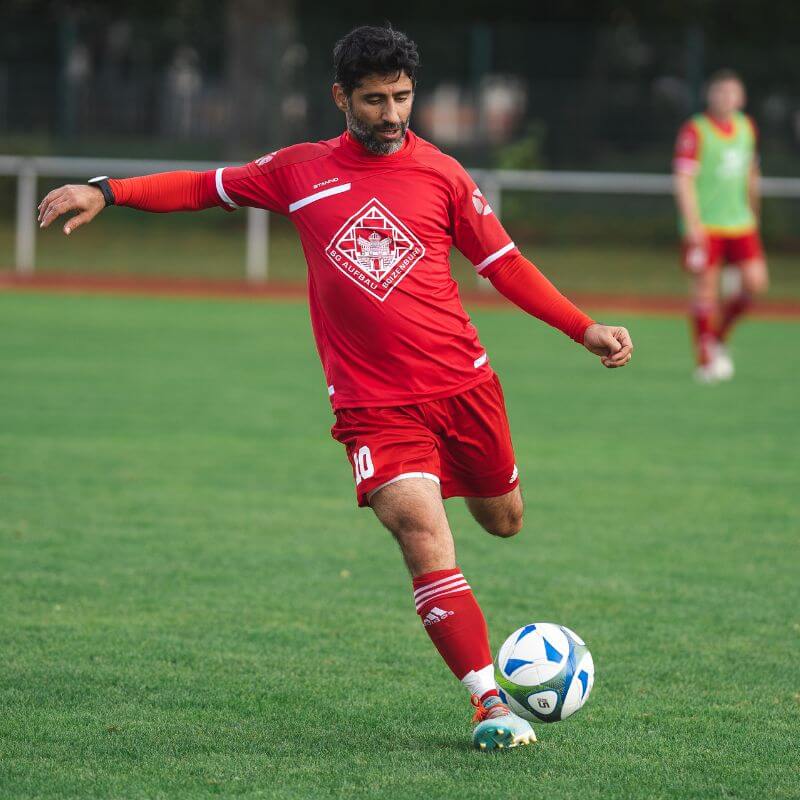 Betting FAQ: Frequently Asked Questions About Sports Betting
Do you have a burning betting faq that you wish someone could help you answer?
Then look no further than this post.
This post goes into the frequently asked question about sports betting in Nigeria. In this article, you will get the right answers to some of your questions including online betting questions, questions about some of your favorite bookmakers, and much more.
Your Most Pressing Sports Betting Questions Answered
FAQ
Yes, many online gambling sites have mobile adaptive websites and native apps that are compatible with Android and Apple devices.
There are plenty of payment options that a player can use to find his or her account. You can fund your account depending on the payment option you find to be convenient such as cards, eWallets, bank transfers, and cryptocurrencies. Overall, there are more than 100 payment methods that you can use.
It's simple. The same way you choose to fund your account is exactly the same way that you are going to use if you want to make withdrawals on any winnings that you may have.
In case you happen to encounter some issues to do with withdrawals, you can simply reach the customer support department for some quick assistance.
Yes, many Nigeria betting sites give players a welcome bonus and other promotions. Check the list of best betting sites in Nigeria with the best bonuses here.
Yes, offshore bookmakers accept Nigerian bettors to open and place bets on their sportsbooks and casino sites. However, you will be required to have achieved the age of 18.
No, it is your duty as a player to file your returns from the proceeds of gambling.
Betting online is a gray area in Nigeria. However, if you bet you don't breach the law. The Nigeria legislation restricts gambling but doesn't outright forbid betting online.
Yes. However, be on the lookout for regulated sportsbooks as they most of them meet the safety measures of playing online.
The sportsbook doesn't levy any taxes on players' winnings. Bookmakers expect Nigeria to handle their taxes. Apparently, there isn't any serious enforcement, and most players don't file their gambling winnings. However, there is serious enforcement of taxes for sportsbooks operating in Nigeria.
Yes, most sportsbooks that accept Nigeria players reward them with a no deposit bonus when they sign up.
Yes, Bitcoin enthusiasts can place bets in Bitcoin and receive their winnings in their crypto wallets. To know if a site accepts Bitcoin head over to the payment section—mostly displayed on the footer menu— and look for the Bitcoin logo.
The minimum deposit amount isn't standard across sportsbooks. However, most offshore sportsbooks have a minimum deposit amount of USD 5 while Nigeria sportsbook accepts deposit as low as 100 Naira.
Yes, most online sportsbooks in Nigeria have mobile betting apps compatible with Android and iOS devices.
Yes, the casino is safe and reliable since they operate following the guidelines of the Gibraltar Gaming Commission and the UK Gambling Commission.
You can check on your withdrawal status by clicking on the cashier tab. The method of payment you choose might also affect the period for processing your payments.
Yes, new players will receive a 100% up to $200 welcome bonus when they register and make their first deposit.
Yes, 22Bet casino is undoubtedly is excellent and legit! The Curaçao authorities license it. It offers you the chance to play multiple online casino games either on the web-version casino app or the iOS and Android iOS app.
First, create a new 22Bet casino account and follow the verification process. Then, choose your 22Bet welcome offer, and ensure you go through the terms and conditions plus standard bonus policy. Make the first deposit, and the bonus amount will automatically add to your casino balance.
The 22Bet welcome bonus can only be used for pre-set games. Any other casino bonus that applies to the wagering criteria may be used for playing games. Once you've completed these requirements, you are allowed to withdraw all the potential winnings.
The desktop users don't have to download anything while mobile users may decide to either download the free mobile app or not.
Yes, the casino uses state-of-the-art SSL encryption to ensure the protection of all data.
Yes, it has two licenses by two authorities, the Gibraltar Gaming Commission in Gibraltar and the UK Gambling Commission, who are both recognized internationally for their high-quality standards.
The casino takes robust security measures to ensure your data is safe at all times and is private. The platform processes thousands of secure transactions daily through recognized international payment methods.
The casino.com services are free to all players with accounts. The only charges maybe those of your internet provider for using the data services. For data charge inquiries, you can contact your internet provider.
Yes, all the offers given to desktop gaming are also available in mobile gaming.
The desktop players don't have to download anything while mobile users can decide to either download the free mobile app or not.
There is no problem. As soon as your phone regains connectivity, you will receive a message: 'Your last game was interrupted. You may finish it now.' You can then continue playing.
SureBet247 is legal, and it's licensed and regulated by the Nigerian National Regulatory Commission and Lagos State Lotteries.
SureBet247 supports the English language as its primary language. However, other languages supported are French, Turkish, Latvian, and Greek.
The minimum deposit allowed is N1000 while the minimum withdrawal amount is N3000.
When you register, you either provide an email or phone number. You will have to click on the link sent to your email or check for a Wazobet text that contains your login details.
You should reach out to the Customer Service team and seek assistance. Remember that you cannot create another account with the same credentials after you have deleted your profile.
Not at the moment! The operator has created a robust mobile version for all Android and iOS devices.
The minimum bet is just 40 NGN
Although there are plenty of online casinos in Nigeria, not all casinos offer the best service. We suggest you go through our experts' recommendations of the best online casinos in Nigeria.
While you can conclusively point out at what sites have the best payouts, you can reduce the bias by going through our list of the best payout Nigeria casinos. The list has the best payouts sites that our casino reviews experts have tested their games with real money.
Yes, Nigerians like other players are entitled to welcome bonus at most online casinos. However, make sure that the casino has a welcome bonus and read the terms and conditions to ensure you have an easy time withdrawing your winnings. Check our best online casino bonuses for Nigeria players page to get a list of casino sites with the best bonuses.
Yes, some online casino sites accept Bitcoin. Online gambling sites that accept Bitcoin have the Bitcoin log at their payment window.
When it comes to safety and privacy, you can trust 1XBet at every time. 1XBet does not share customer information to third parties. You can trust 1XBet with all your information. Check out our review about 1XBet here
If you use a licensed and regulated online site, you are somewhat assured that your information and payment details aren't compromised. Go through our list of the best online casinos in Nigeria, and you will find the safest online casinos in Nigeria.
Yes, some of the best online casinos for Nigeria players accept Naira besides the common currencies USD and EUR. Such sites cut down the conversion costs as players play in local currency.
Simply select a deposit icon, or select my account icon to deposit funds into your Betway casino account. Follow the instructions, and your account is instantly loaded with funds.
Withdrawals may take from 2 to 5 business days. In case you do not get your withdrawal within this period, please send an email to the customer support with the username, the withdrawal date, and the sum you are waiting for to process.
Click on Forgot Password? Button on the homepage, and then insert your account mobile number or the email with which you registered. You get a reset password code via email or text, which you can use to change your password.
The casino services are free. The only charges you might experience are data charges from your internet provider.
Before choosing any free bet from any Nigerian bookmaker, you should read several terms and conditions available from each bookmaker. Always select a bookmaker that caters to all your betting needs.
No deposit free bets are an excellent preference for many players. However, these forms of deposits are quite rare because the casinos also want to save money on their end.
The winning amount of your bet goes to your account. You will not receive the stake of the free bet back in your account. For free bets, only one bet per transaction is viable.
All you have to do is to access an online betting side that you find ideal. Sign up with those of you choice and that way you can begin wagering on your favorable teams, markets, or players.
The reason for the delay is due to the corona virus pandemic that has affected nearly all countries in the globe. The virus spreads quickly and so far, it has claimed the lives of over 100,000 people.
As of now, it's not easy to tell. With the events delayed by one year, much might have changed by then. Therefore, it is not easy to make a good prediction by now.
The reason for holding the Euro 2022 matches in 12 countries and 12 cities across the globe is purely to celebrate 60 years of the competition.
It depends. If you sign up at a reputable online sports betting, then you are safe. However, some rogue sites are in business to profit from your hard-earned funds. Don't sign up with them.
Yes, betting apps from licensed operators are legal in Nigeria.
Yes, sportsbooks offer the same features, such as range of games, live betting, and much more for both Android and iPhone users.
Betting in Nigeria is a gray area. No law outrightly prohibits online gambling. Therefore, you can play without breaching the law.
Yes, some Nigerian mobile apps allow players to redeem bonuses from their phones.
Yes, mobile apps that have in-built baking options allow players to withdraw their winnings from the app.
Depositing money into a Nigeria betting site is easy and safe. Nigerian betting sites accept a wide range of payment methods, including GT Bank, VISA, MasterCard, PayCom, Quickteller Online, and Polaris Mobile Deposit.
Yes, provided you follow the agreed terms and conditions and use a regulated bookmaker.
1XBet is licensed by the government of Curacao, meaning that they are a legal and trustworthy bookmaker. After all, they have managed to enter several African markets where they operate legally, Nigeria being one of them.
22Bet is licensed by the government of Curacao, meaning that they are a legal and trustworthy bookmaker. After all, they have managed to enter several African markets where they operate legally, Nigeria being one of them. Check out our review of 22bet here.
There you have it. Your sports betting FAQ answered. Didn't see your question up here? Share with us and we will make sure we answer it.