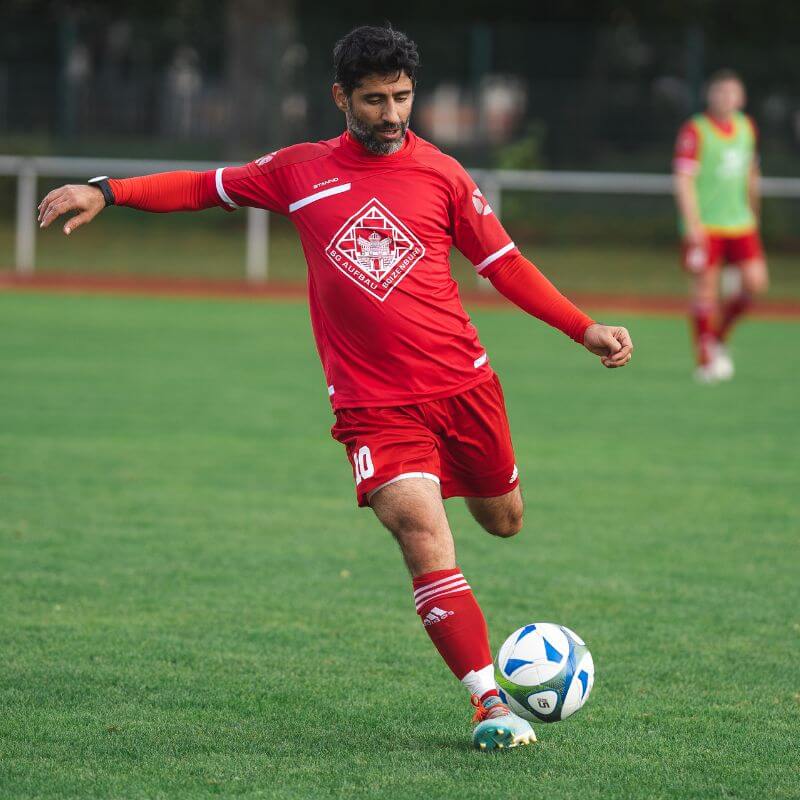 German Bundesliga resumes, but under draconian rules – no fans, no hugging.
To say the least, Germany's social distancing rules and regulations for the Bundesliga are nothing but a charade. So far, the return of Bundesliga games is a reminder that it will be very long before things return to normal.
Germany's top league, also known as the Bundesliga is back, despite the ongoing coronavirus pandemic. Germany's two teams, Bayern Munich and Borussia Dortmund are the favorites of clinching the league title. However, a lot has changed.
While the essentials are there, such as the drama of match officials and referees missing to spot obvious handballs, tough tackles, and technical finishes, one inevitable question remains: Is there a better and a safe way for players to play the German Bundesliga right now?
For now, the German Bundesliga is underway, but on empty stadiums. For soccer, this is weird. Supporters are mostly featured as the 12th man in a match and without them, watching such contests feels like watching some sort of recreational matches.
Besides empty stadiums, there are some additional rules. For instance, squad managers are now expected to have a minimum of three players as substitutes in a match. Again, with concern regarding overall player fitness — based on the fact that players had less than normal time to train before league reinstatement — each team is now allowed to do five substitutions.
The most devastating change, especially following the coronavirus pandemic is goal celebration. Despite pulling each other round the pitch after scoring goals, goal scorers now choose not to celebrate together, elbow bumping, or nodding after netting a goal.
Despite every change that makes sense, there are seemingly and somewhat strange measures such as regularly disinfecting game balls. This is despite players' own necessary proximity, frequent, and contact between themselves. For now, we don't know whether these heightened changes are just for a show, or how they will actually stem the spread of COVID-19.