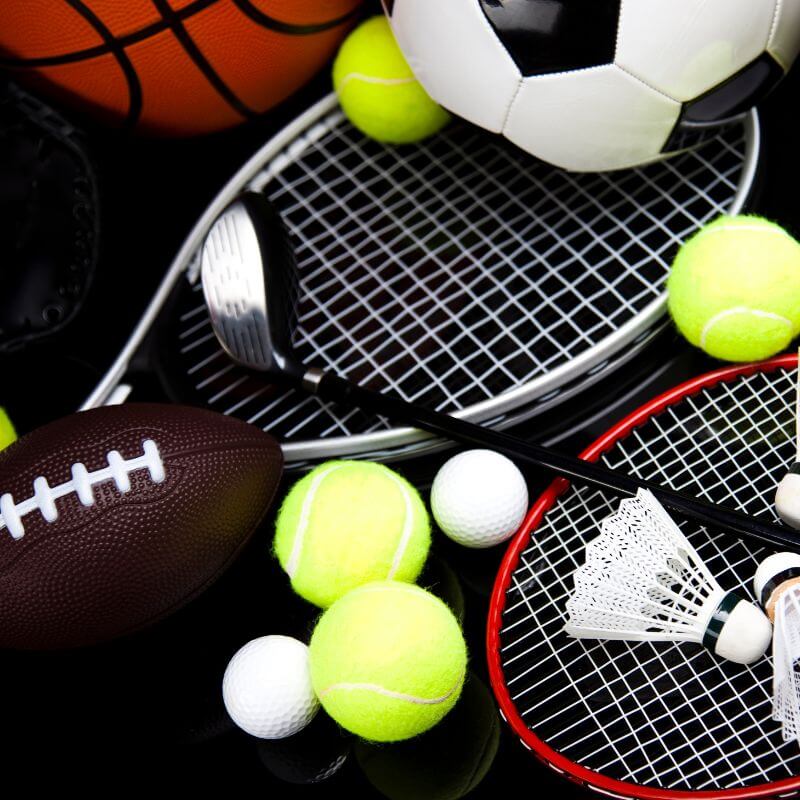 What is a European Handicap?
A European Handicap is a type of wager where a whole number of points or goals is added to the underdog and accordingly subtracted from the favourite. The bet is settled on the outcome of the event after adjusting for the handicap.
Many, many moons ago bookmakers and punters alike came to the conclusion that some football matches were too one-sided for punters to want to get involved.
Yes, including Germany to beat Malta at 1.05 part of an accumulator was ok but are you really going to risk 1000 Euros to win 50 as a single bet?
Probably not. And the words 'throwing your money away' come to mind when considering backing Malta to beat the great Germans at 50/1.
So, the bookies developed the concept of handicap betting, as a way of making any football match interesting.
It followed the same principle as that of handicaps in say golf or horseracing: penalise the best player/horse and give the weaker competitor some sort of head start.
So, two forms of handicap betting were developed: European Handicap betting and Asian Handicap betting. As we're about to see, they work in somewhat different ways and serve slightly different purposes.
This may surprise you, but European Handicap betting actually came first, although it's true that the Asian version is the more common of the two when it comes to sports betting around the world.
How does the European Handicap work?
We'll come to that in a minute but first up, how does the Asian Handicap work?
Let's say it's PSG v Tottenham in the Champions League. The bookmakers may decide that PSG should win the game and that have a decent chance of winning it by two clear goals.
So, they'll go PSG -1.5 at 1.97 and Tottenham +1.5 at 1.97. if you bet PSG -1.5 you'd need them to win by two clear goals and if you went with Spurs, any of these would provide you with a winner: a Spurs win, a Spurs draw and a PSG win by just one goal.
Sometimes an Asian Handicap is just 0 on both sides. So, a seemingly close match between Chelsea at home to Manchester City might have both sides given a 0 handicap, with each one priced up at 1.97.
What that means is that you're not bothering with the draw and instead are betting on either Chelsea or Man City at close to even money.
Bet on the right side to win and you're a winner if they do; if it's a draw you get refunded, or the bet pushes, as it's sometimes called.
Now using the PSG v Tottenham game, contrast that with a European Handicap market. Here what you'd have would be PSG -1, Tottenham +1 and Draw +1. Each of those outcomes would be available at different odds with the draw one, the outsider of the three.
So, what are the differences between the two handicap markets? Well, firstly there's the fact that there are three runners in the market in the European version. Then, there's the fact that the odds on them differ, whereas with an Asian Handicap market they're almost always exactly the same on either runner, assuming it's the money-line or central line handicap we're dealing with.
What's the money-line?
It's the handicap that gives both sides of it pretty much a 50/50 chance, whereas other lines on the Asian Handicap can have the two runners at very different odds. But the money-line is the one that punters generally choose to bet on, so that's the one we'll focus on here.
A third is that whereas an Asian Handicap can give a team a handicap that's a full goal (-1) a half goal (-0.5), a three-quarter goal (-0.75) or a quarter goal (-0.25) handicap, with European Handicaps the number will always be a whole number, or to use its correct name, an integer.
A fourth difference is that in a European Handicap market you can never have a push, or a refund. It doesn't matter what the handicap is or what the final score is: every bet will either win or lose. As we'll illustrate right now.
European Handicap Example
It's the FA Cup and Manchester United have been drawn at home to Luton Town in a typical David v Goliath FA Cup clash. The bookies make United prohibitively short in the betting but as we said in the introduction, that's not to say it doesn't make for an interesting betting heat. That of course is thanks to the European Handicap betting market.
So, the bookies would then go about setting up the respective runners on the market and make it: Man United -3, Luton +3 and the -3 draw.
The nice thing about playing this market is that you could easily make a case for all three and all three have attractive odds compared to the Asian Handicap market, because it's harder to predict which of the three will win than it is to take your pick from just two outcomes.
Fancy Manchester United's strikers to have their shooting boots on? Then go with United -3 and you're in clover if they win by four or more. Think Luton can put in a good shift and keep the damage to a minimum? Go with Luton +3. Think the game will go to form, so to speak, and that a win for the hot favorites by exactly three goals will be the final result? Then the -3 draw is the bet for you.
European Handicap Structure Explained
Well, that's the pre-match betting done. So, once we know what the final result is, it's time to sort out the winners from the losers. Sticking with Man United v Luton and the handicaps we talked about above, here's what would happen. Man United are Team A, Luton are Team B.
Team A (-3) – Draw (-3) – Team B (+3)
Team A (-3): If you back this option, you win if Team A wins by four goals or more.
Draw (-3): Here you win if Team A (Man Utd) wins by exactly three goals.
Team B (+3): If Luton can securely a highly unlikely win, an improbable draw or more realistically lose by 'just' one or two goals, you've got yourself a winner.
When to bet on European Handicap?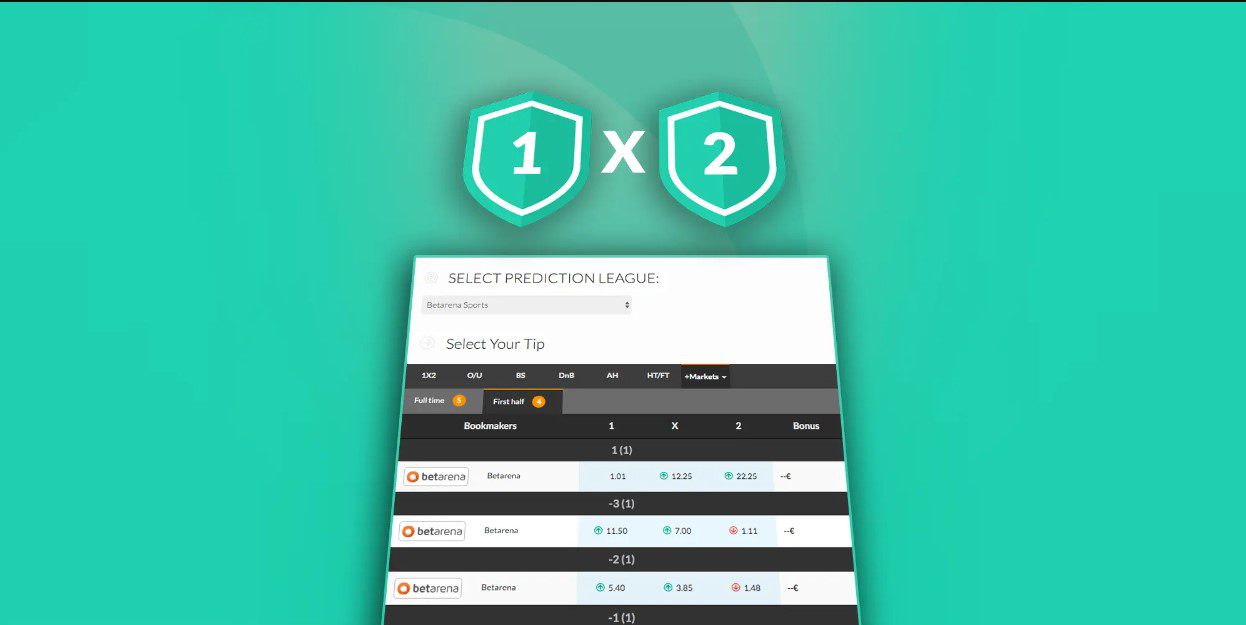 Sometimes playing the match winner market can be highly frustrating. Imagine backing the draw in that Man Utd v Luton game at 7/1 only for United to grab an 89th minute winner to deny your bet at the death.
If you think a side who's an underdog might lose the game but put in a professional, hard-working, disciplined performance, then backing a team with a one or two goal handicap start on the European Handicap could be the way to go.
Similarly, if you think a favorite can justify their favoritism and then some, then going with the favorite to overcome the handicap at decent odds rather than just taking short odds that they'll win, provides you with a much greater return on your investment.
What to watch when choosing European Handicap?
Here are a few factors you should consider:
Head-to-Head: Some teams have a knack of beating a particular opposition even if that particular side tends to be more successful overall. Look out for teams with a particularly good head-to-head record in a particular fixture.
Recent Form: When you're on a roll, playing well and getting good results, it's amazing what confidence and momentum can do to your chances. Teams who are on a roll could be good bets to side with, whether they're favorites or outsiders in the European Handicap market.
Injuries and suspensions: Take Liverpool. Wonderful team but if Trent-Alexander Arnold, Jordan Henderson, Mo Salah, and Sadio Mane are all unavailable, would you back them to beat Brighton by three clear goals? Maybe not.
Other factors: The ones above are the key ones but other things to look out for are: fatigue, the venue, motivation levels, and whether a particular team's style of football is or isn't suited to playing another.
European Handicap strategy
The more you play the market, the more strategies you'll find that work for you.
But one good one worth looking out for is teams who always put in a serious effort as underdogs. Take Sheffield United in the 2019/20 Premier League season. Even against the very best, they never disgraced themselves and almost never lost by more than one goal. Siding with them as Sheffield +2 against the strongest teams on the European Handicap market would have made you money.
Is a team pragmatic and all about the results…or do they go for the jugular and love entertaining? If it's the latter, like a Real Madrid or Brazil, then they're more likely to overcome the handicap than a side who focuses purely on results and shuts up shop as soon as they're 1-0 up.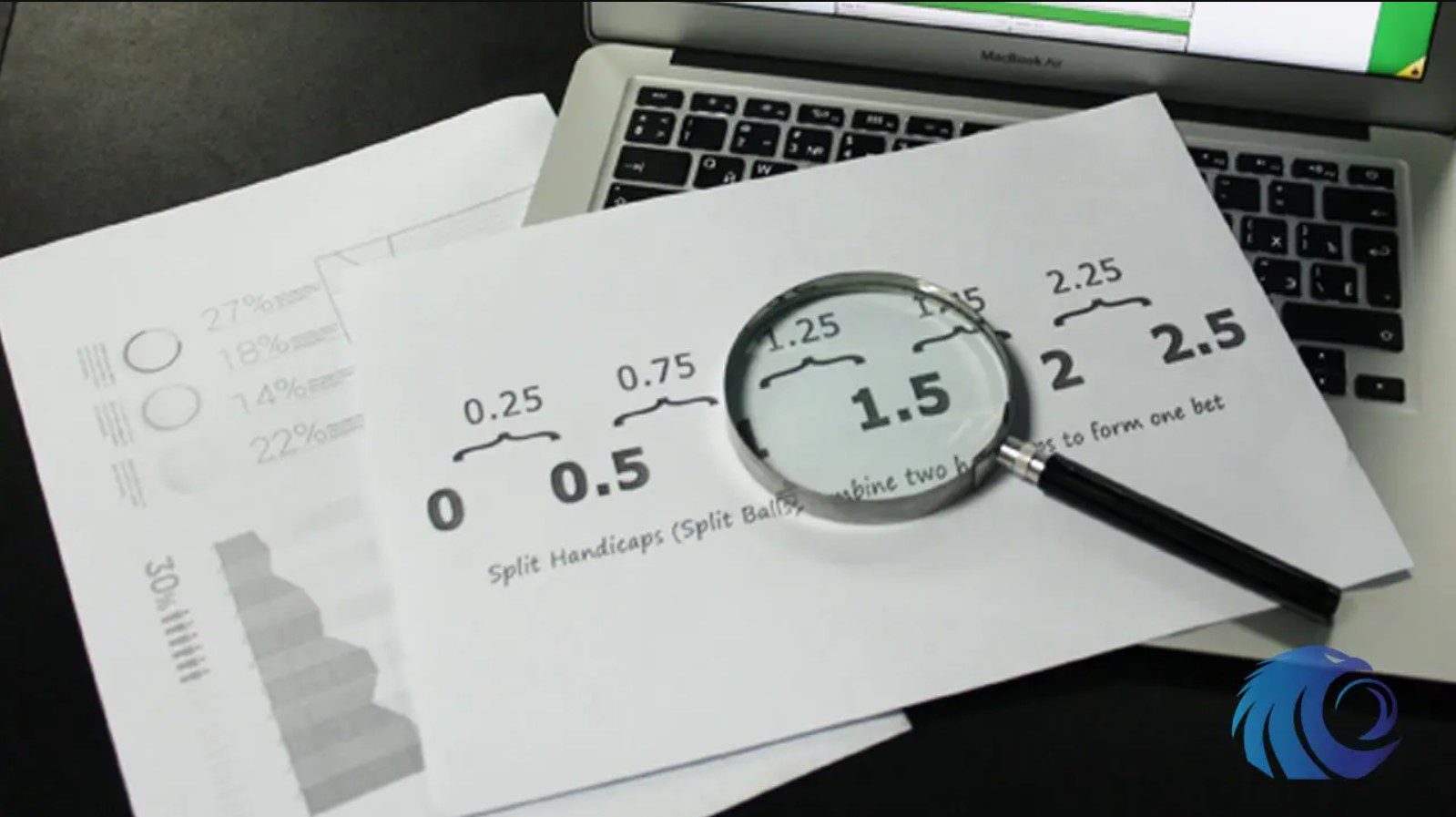 European Handicap in other sports
European Handicaps can be applied in other sports beyond football. Tennis, for example. Bookmakers will price up European handicaps based on how many games the favorite will win by and just like with football, that makes for a competitive betting heat. It's also used in basketball, baseball, handball and volleyball., among others.
Conclusion
If you don't enjoy betting on short odds-on shots or long shots, then the European Handicap market could be for you. As we said already, the European Handicap makes any match a tight three-way contest in terms of the odds because it was specifically designed to do just that. So, when you play this market, you'll generally get odds of around 2.0 to 3.0 on each of the three outcomes; the challenge, of course, is knowing which one to go with!
Of course, winning a match by just one goal happens a lot in football so there will be times when you back aside to win by two rather than taking the far shorter price that they'll just win the match and they end up winning by one to deny you a winner. But then again, if stats and other research suggest that winning a game by the single goal is on the cards, you often have the +1 Draw option available to you at good odds.
It's an appealing market that in addition to often offering better value, also makes watching any game interesting until the very end.