Online Cricket Betting in South Africa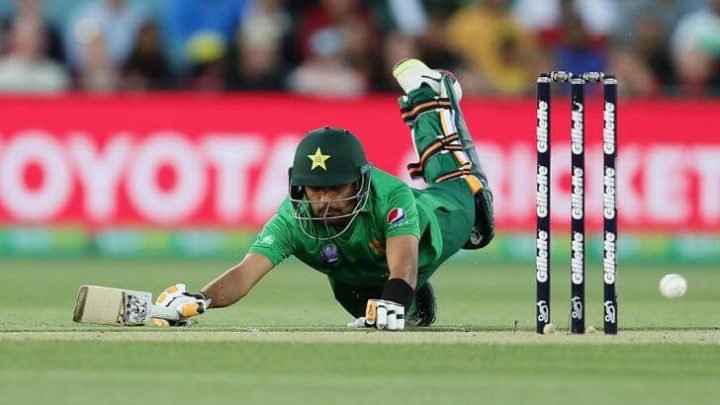 The innovation of websites and mobile cricket betting has made it among the most loved sports in South Africa. You can now watch matches and place bets at the comfort of your home.
Finding the best Cricket betting sites can be challenging, especially if you decide to do it on your own. To make your work easier, we have listed our top cricket sportsbooks for South African players. You can bet on any of the sites with the confidence of reliability and safety.
How to Bet on Cricket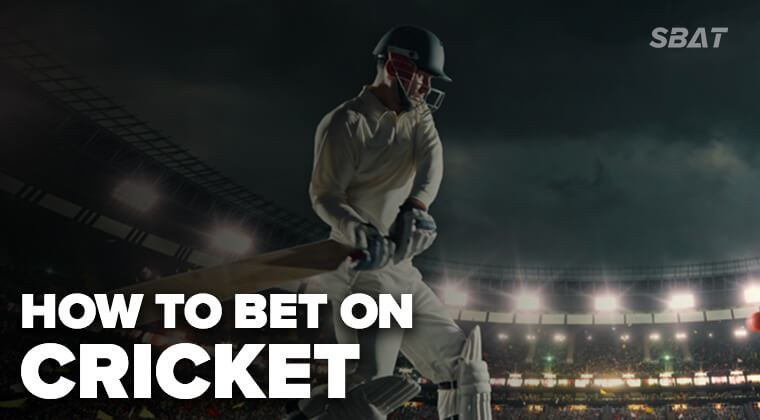 Online cricket betting is simple, but there are more complex bet types suitable for experienced players. Here are the most common cricket bet types.
Match Betting
Tied Match
Completed Match
Top Bowler
Top Batsman
Batsman Match Bets
Bowler Match Bets
Win Toss
Odd/Even Match Bets
Odd/ Even Runs
Most Sixes
Man of the Match
The list is quite extensive and varies in different betting sites
Cricket Betting Odds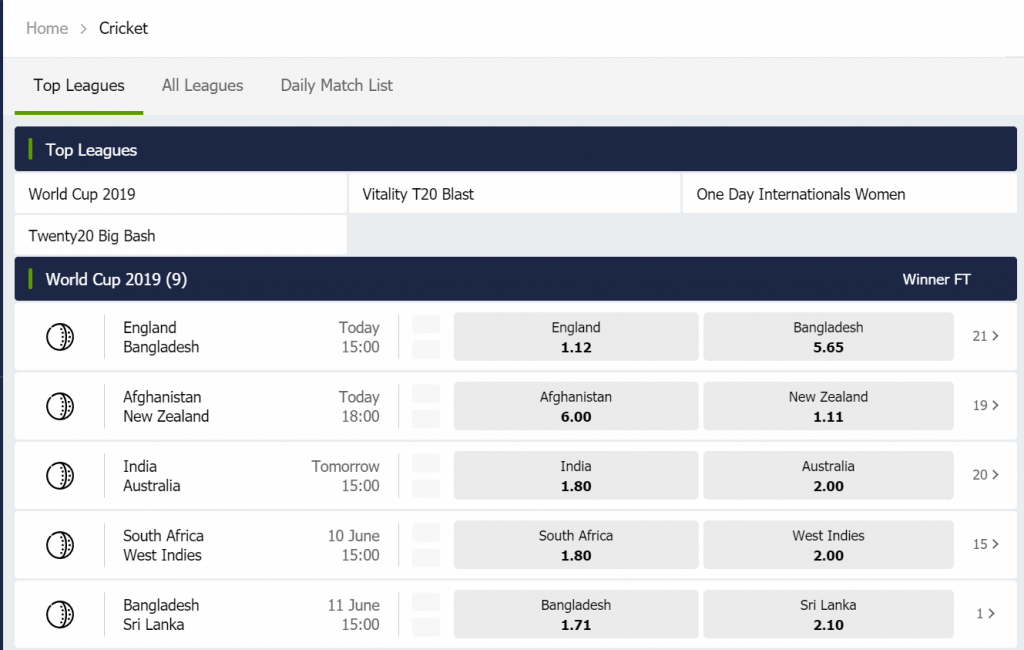 Cricket odds are based on two factors, chance or probability of an outcome and margin. Take an example of a match between South Africa and New Zealand.
For instance, if the probability of South Africa winning is 50%, New Zealand is 20%, and drawing is 30%, the total probability is 100%. From this, a bookmaker will offer odds on the three outcomes.
When it comes to the margin, bookmakers operate on a specific set of margins. They determine the value you get from your bets. High margins mean low value to a bettor. The best way to compare cricket odds is actually looking at the margins.
How to Determine the Value of a Bet

Calculating the value of your bet is essential in cricket betting. It helps you know whether placing the bet is worth it. Wondering how value calculation is done? It is very simple.
Bet Value= (Odds (Decimal) x Your Assessed Probability) – 1
Take our example of a South Africa and New Zealand match. Let's say a bookmaker offers 3.0 for the SA team to win, and based on the past performances; you feel that the probability of this team winning the match is 60%.
The value of this bet will be (3.0 x 60%)-1= 0.8
Given 3.0 odds and 60% estimated probability, the value of placing this is 80%. From this example, you will agree that calculating a bet value before placing a bet is so much important.
The Most Popular Cricket Betting Leagues
Our top bookmakers offer all the popular cricket leagues across the world. Some of the popular ones include
ICC Cricket World Cup
Indian Premier League (IPL)
Momentum One Day Cup
Mzansi Super League
Cricket Live Betting
Technological advancements have made it possible to place cricket bets while a game is in play. Like in other sports, the live betting odds are dynamic and keep changing depending on the match's progress.
This gives players a chance to take advantage of the highest odds. Most online cricket betting sites also offer the live streaming feature that enables bettors to watch and follow their wagers.
Relevant news