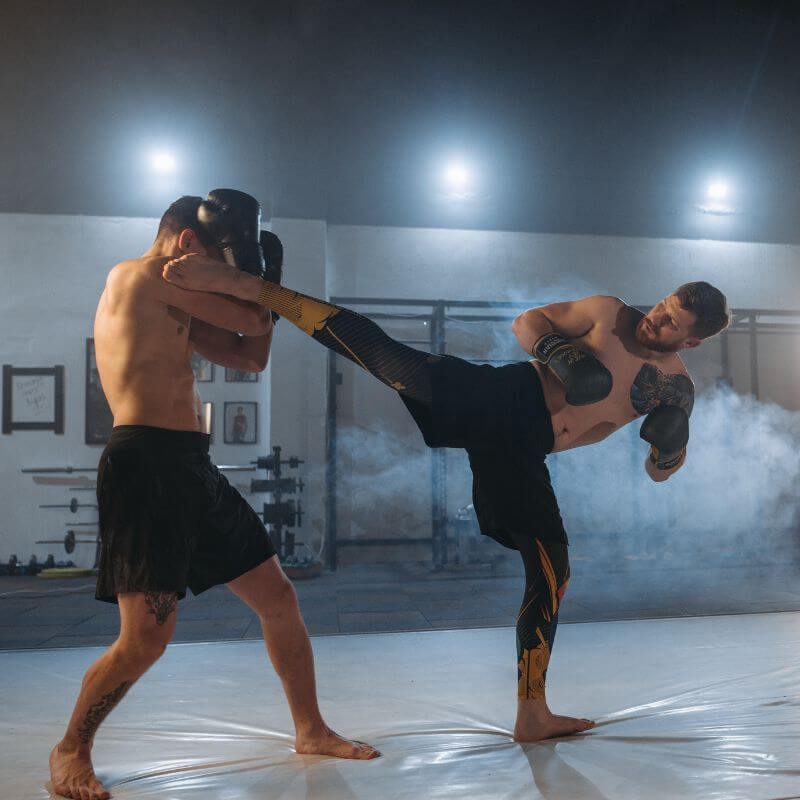 Gambling in Nigeria Infographic – An Overview of the Betting Industry in Nigeria
Legal sports betting has been around for a while but only recently has it grown in Africa especially Nigeria.
In this sports betting infographics in Nigeria, we cover the Ins and Outs of the gambling world in Nigeria where we look at how big the sports betting industry is in Nigeria, who gamble the most and top reasons why most people gamble on sports in Nigeria.
Here is the infographic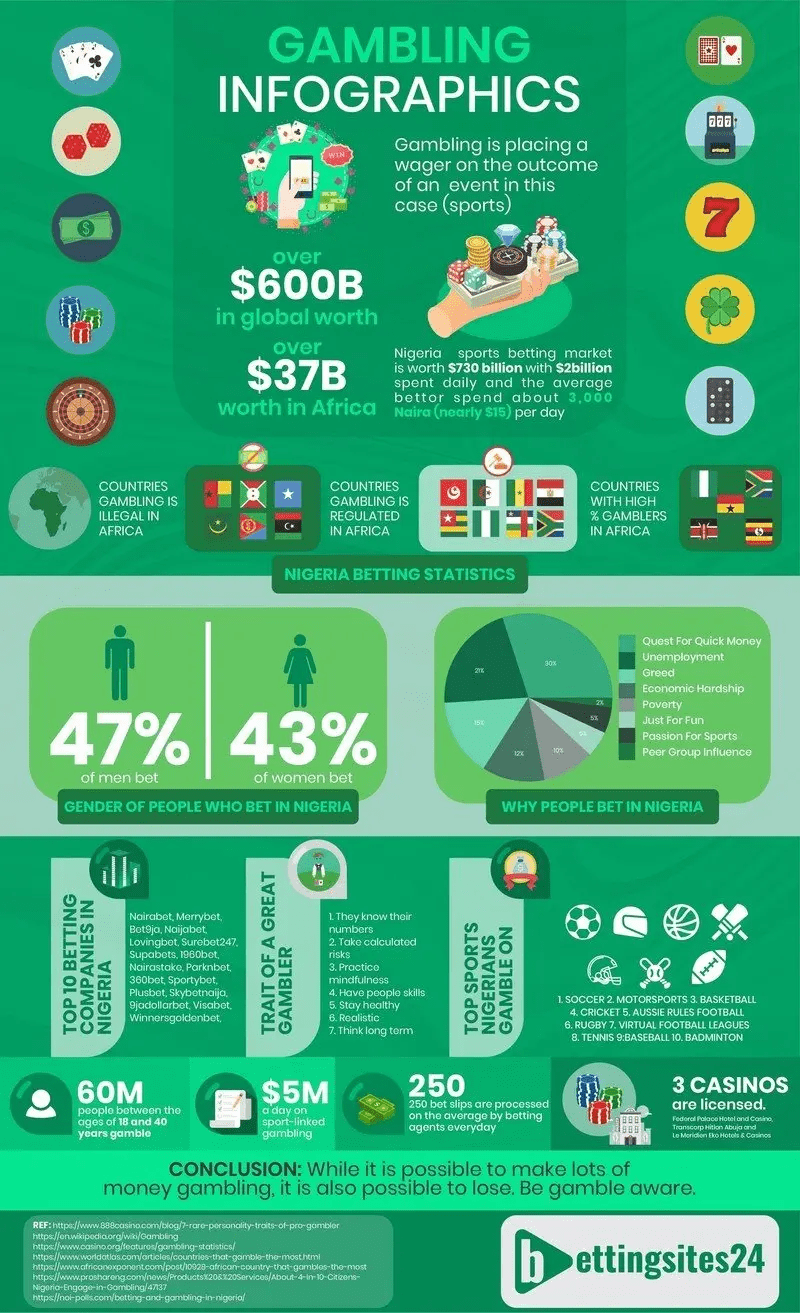 Click here to view the enlarged image.
Want to Embed This Infographic on Your Site? Use this code:
What is Gambling?
Gambling is placing a wager on the outcome of an event in this case (sports). The global gambling industry is worth over 600billion.
How much is Africa Gambling Industry Worth?
The Africa gambling industry is worth $37 billion. Nigeria sports betting market is worth $730 billion with $2billion spent daily and the average bettor spend about 3,000 Naira (nearly $15) per day
Is gambling illegal in Africa?
Gambling is full illegal in the following Africa countries:
Libya
Mauritania
Sudan
Guinea-Bissau
Burundi
Eritrea
Somalia
While gambling is not illegal in the following countries, it is highly regulated in the following countries:
Tunisia
Algeria
Senegal
Egypt
Togo
Nigeria
The Central African Republic
South Africa
Countries with the highest percentage of gamblers in Africa
Nigeria
South Africa
Kenya
Uganda
Ghana
Interesting Nigeria Betting Statistics and Facts:
3 casinos are licensed. They include Federal Palace Hotel and Casino, Transcorp Hitlon Abuja and Le Meridien Eko Hotels & Casinos
60 million people between the ages of 18 and 40 years gamble
5 million dollars a day on sport-linked gambling
250 bet slips are processed on the average by betting agents every day
Check out for more detailed statistics on betting in Nigeria
Top Sports Nigerians Gamble On:
Soccer
Motorsports
Basketball
Cricket
Aussie rules football
Rugby
Virtual football leagues
Tennis
Baseball
Badminton
Top 10 Betting Companies in Nigeria
Check out a full review of the best betting sites in Nigeria.
Why Do People Gamble in Nigeria?
Quest for quick money
Unemployment
Greed
Economic hardship
Poverty
Just for fun
Passion for sports
Peer group influence
Gender Breakdown: Who Gamble The Most
47% of men
43% of women bet
7 The trait of A Great Gamblers:
They know their numbers
Take calculated risks
Practice mindfulness
Have people skills
Stay healthy
Realistic
Think long term
Conclusion:
While it is possible to make lots of money gambling, it is also possible to lose. Be gamble aware.