The Best Betting Sites in Nigeria and Their Payment Methods
Unlike before, online sports' betting is now very popular in Africa's largest democracy, Nigeria. Millions of Nigerian sports lovers are lately being hooked up to sports betting, with many of them wagering on their favorite teams and sporting events. In a nation of sports lovers, a lot of online sports betting enthusiasts view online sports betting as a pastime event.
With brick-and-mortar betting shops dwindling, lately, many people are choosing to place their bets online. But why, you may ask. The reasons are many, such as the convenience that accompanies online sports betting, security associated with doing so, and the ability to bet while on the move, just to mention but a few. But besides all these, a wide array of available payment options is without a doubt a factor that separates wheat from chaff when looking at the best operators in Nigeria. So, who are the best operators in Nigeria, especially based on their available payment methods? Below are Nigeria's seven best operators and their payment methods.
7 Betting Sites Operator in Nigeria and Their Best Payment Methods

Nigeria is home to millions of online sports betting enthusiasts who like to place bets on their favorite sports, teams, or players. With such a lucrative market, both local and international bookies have managed to penetrate Nigeria's sports betting industry in a bid to seek huge profits.
Unfortunately, though, not all sports betting operators that accept Nigerian players are legit. While plenty of them are licensed and regulated, there are several of them across the country that carries out their operations illegally. Technically, such bookmakers are considered illegal. However, there is no any legal action that has been taken against them so far, nor against any bettor that gets to bet on them. Nevertheless, some of the best operators in Nigeria include the following:
Bet365
Bet365 is considered as one of the best bookmakers in Nigeria when it comes to sports betting, especially on football. Locally known as Bet365Naija, this sportsbook is popular and better known for its high odds, especially on Serie A, the English Premier League, and the Spanish La Liga.
Better yet, Bet365 offers its Nigerian players attractive odds on many local tournaments across Nigeria. That's not all about Bet365. This sportsbook has an excellent mobile app and an advanced live-betting platform. At Bet365, Nigerian players can make payments using the following methods:
Neteller
Skrill
Bank transfers
Paysafecard
AstroPay Card
VISA Card
22Bet
22Bet is one of the newest online sports betting sites in Nigeria, even though this bookmaker has been operating across several European countries since 2007. In Nigeria, 22Bet offers its customers a complete betting experience, for both new and existing customers. Despite being new in Nigeria, 22Bet has managed to attract millions of online sports betting enthusiasts based on a number of reasons.
Some of them include a huge market variety, unmatched bonuses, customer service, and some of the best odds around. 22Bet offers its Nigerian customers an excellent plethora of payment options that include the following:
E-vouchers – Flexpin, Cash on Delivery.
Cryptocurreny – Bitcoin, Dash, Litecoin, Ethereum, BitcoinGold, Monero.
Bank Transfer – Paytrust88, Rapid Transfer, Hizli QR.
Mobile payments – MegaFon, MTS, Tele2, LigdiCash.
Bank Cards – Mastercard, Visa, Maestro, China UnionPay, PurplePay.
E-wallets – Qiwi, Neteller, Skrill, Webmoney.

Betway
Betway is one of the largest online sports betting sites in Nigeria. This bookmaker has been in operation since 2006, though Betway managed to penetrate Nigeria's sports betting industry two years ago in 2018. Something ideal about this sports betting site is the fact that it is safe, trusted, legal and one of the most trusted betting sites available to Nigerian players. Betway has a fantastic mobile app, desktop site, and mobile optimized sites for its Nigerian players. Accepted payment methods here include:
ATM Card
Bank Transfer
USSD Code
Quickteller
Paga
ATM Deposit
Bank Deposit

Bet9ja
Bet9ja is one of the best Nigerian bookmakers with some of the most outstanding bonus offers, especially for its new customers. Since opening its doors in 2013, Bet9ja has transformed to become one of the most accessed sites in Nigeria. Many Nigerian punters prefer Bet9ja due to a number of reasons. A big reason as to why these sports betting sites appeals to many Nigerian bettors include the fact that it accepts deposits in Naira, which is undoubtedly a big plus. In case you are finding it difficult choosing the best betting site in Nigeria, then look no further than Bet9ja. Some of the accepted payment options at Bet9ja include:
Visa
Mastercard
UBA Bank
Paycom
GT Bank
Interswitch
FCMB
Verve
Wema Bank

Nairabet
The name says it all. Nairabet is a Nigerian-based bookmaker that is fully dedicated towards Nigerian sports betting enthusiasts. Nairabet stands tall as one of those premier bookies in Nigeria known for their outstanding selection of odds, bonuses, and promotions.
With this sportsbook, you can easily place your bets using Naira, not forgetting the fact that you can get excellent customer service. Just like plenty of operators across the Nigeria, Nairabet supports a wide variety of payment options. Some of the methods supported include the following:
Paystack
S2W
Bank Deposit
Pay at ATM
Online Banking
Pay with BANKIT or by ETRANZACT
Quickteller
GT Collections
Despite Nairabet lacking a depth of payment options available for its customers, all the present ones are very safe and secure for their customers.

Melbet
Are you a Nigerian resident in the market for an unforgettable sport betting experience? If so, look no further than Melbet. While you have the option of choosing other sportsbooks, you are in a better position with Melbet. This bookie has a long history of providing excellent services, coupled with a huge selection of betting markets to choose from.
Many Nigerian bettors are lately beginning to realize the benefits that come with signing up to Melbet. Some of them include a large offer of sports games, a user-friendly attitude, live betting and live-streaming services, and a huge betting market. But besides all of these, what makes this bookmaker stand out from the rest is the fact that players have several banking options to choose from. Some of the accepted payment options here include
ATM online
Bank Transfer
Bitcoin
Maestro
MasterCard
Neteller
PayoStar
Paysafecard
Qiwi
Skrill
Skrill 1-Tap
Visa
Compared to all the above sportsbooks that accepts Nigerian players, as you can see, Melbet seems to support a wide variety of payment options. With more than fifteen available payment options, it's no wonder as to why many Nigerian bettors are lately trooping towards Melbet.

1xBet
1xBet is one of the best bookies that accept Nigerian players. This bookmaker is favorite in Nigeria due to its game-changing acumen across Nigeria's bookmaking industry. Online Nigerian sports betting enthusiasts with accounts here are entitled to powerful live-streaming services, a huge variety of betting markets and betting options to choose from, and brilliant mobile and desktop facilities on 1XBet website.
Unlike other bookmakers that lack excellent customer service, such is not the case when it comes to 1XBet. There is also a 24/7 customer service support that 1XBet offers to its Nigerian customers. That's not all. In addition to having a user-friendly platform and generous welcome bonuses and promotions, there are several payment options accepted here such as:
Visa
MasterCard
Neteller
Payeer
EcoPayz
Skrill
Perfect Money
Epay
Cashevoy
GTBank
Access Bank
Sterling Bank
FCMB
Besides the above payment options, 1XBet is one of those bookmakers that allow its customers to make deposits using cryptocurrencies and Bitcoin, including Ethereum, LiteCoin, Dash, Dofecoin, NEM, ZCash, Monero, Bitcoin Cash, ByteCoing, and Bitcoin gold.

Betting Sites With Banking Payment Options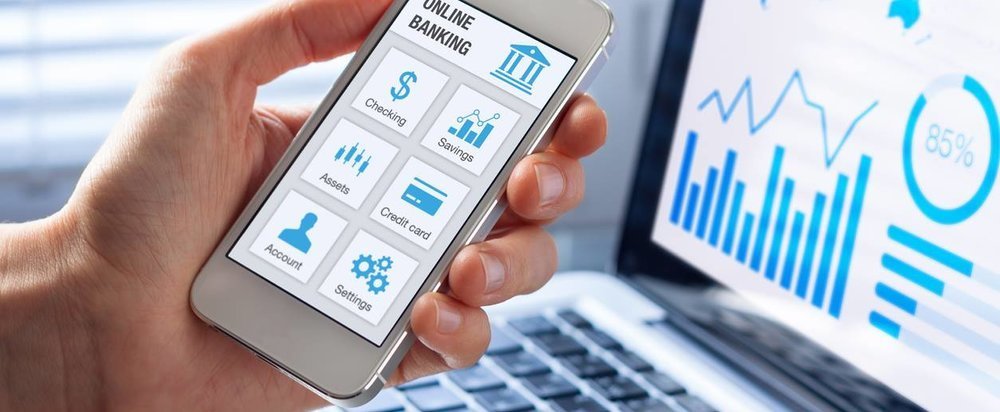 Having easy and safe ways of managing your funds at an online sportsbook of your choice is paramount when it comes to selecting the best one to bet at. Luckily, enough, most sportsbooks that accept Nigerian players accept a wide range of payment options, which is vital for bookies willing to retain a huge punter base.
As a Nigerian sports betting fan, you'll certainly have a decent selection of deposit methods that you can use to fund your account. However, if there's something that you need to pay attention to, then it should be the withdrawal methods, available to you. More than often, the withdrawal options tend to be scarcer. At this point, we will mention some of the most common payment options available at some of the best operators in Nigeria.
Credit Cards
Undoubtedly, credit cards come in as a popular banking option at a majority of Nigerian online betting sites. There are several credit card firms, though some of the most common ones accepted at some of the best sportsbooks in Nigeria include Maestro, MasterCard, and Visa. This is good, especially for Visa and MasterCard holders in Nigeria since there's an ample choice when in the market for a safe online bookie.
While American Express seems to be also popular, some betting sites won't easily accept them, except the ones mentioned earlier. Besides Nigeria's long list of bookies to choose from, another advantage associated with credit cards is that deposits and winnings hit customers' accounts almost instantly. Deposits and withdrawals only last a few minutes to complete.
One point worth noting when it comes to credit cards is whether you'll have to incur any fees when making deposits or undertaking withdrawals. There are some online betting sites in Nigeria that only offer credit cards just for deposits, but not for withdrawals. Some providers charge customers currency conversion fees. Therefore, it's Important to check and pick a bookmaker that provides the same currency as that of your card.
In most cases, the minimum payment when using credit cards is 3,875.00 Nigerian Naira, while maximum is 11,625,000.00 Nigerian Naira.
Debit Cards
Some of the most popular brands that are accepted by bookmakers that accept Nigerian players are Visa and MasterCard debit cards. Deposits to a bettor's account get instantly credited when s/he uses a debit card, with transactions undertaken in the same manner as credit card transactions at some of the best operators in Nigeria.
Electronic Wallets
Electronic Wallets, or e-wallets, in short have lately gained popularity as one of the best payment options in Nigeria. E-wallet is a form of an electronic card used to make online transactions, either through a smartphone or a computer. There are several e-wallet options to choose from in Nigeria. However, some of the most popular options include Entropay, EcoPayz, Skrill and Neteller.
Besides the above, Webmoney and InstaDebit are some good alternatives to use. Some of the best sportsbooks in Nigeria today accept e-wallets. Based on their processing speeds, e-wallets tend be one of the fastest in Nigeria, especially for those willing to fund their accounts. As for withdrawals, the processing time may be instant or up to a day or two at the most.
When it comes to e-wallets, you need to be sure as to whether there are any withdrawal fees as some spotsbooks may charge some fees when you make withdrawals. Again, some e-wallet deposit options might not be eligible for a bookies' deposit or welcome bonuses. Always ensure that you go through the full terms and conditions before taking your bookmaker up on a bonus offer.
Bank Transfers
A majority of online sports betting sites, especially those based in Nigeria are lately beginning to accept wagers made via bank transfers. This means that players can transfer funds directly from their bank accounts to a sportsbook's account. Some sportsbooks across Nigeria also allow its customers to make direct deposits, either by paying a visit to their local bank teller or through Electronic Funds Transfer.
In Nigeria, a majority bank wire transfers do have withdrawal limits of 15,500.00 Nigerian Naira and 19,375.00 Nigerian Naira, making it one of Nigeria's highest-paying withdrawal methods. Of importance to note is that ban transfers can take some time to process customer winnings.
Crypto Currencies
Just right at the cutting edge of several digital payment services that we use today, crypto currencies are one of them, with Bitcoin being the most popular one. Crypto currencies are more of "digital cash" that can be purchase for purposes of paying for a wide range of goods and services. In Nigeria, some of the best online sites are beginning to accept crypto currencies as part of a payment method that customers can use. This option is ideal for bettors who are concerned when it comes to privacy of their online sports betting activities.
Prepaid Cards
As a Nigerian player, there are huge chances that you might have heard of e-vouchers or prepaid cards. Either prepaid cards are an excellent choice, especially if you are bettor lacking access to a bank account or somewhat wary on matters to do with your banking and personal details. If you want to remain very anonymous, prepaid cards are the perfect choice for you.
Something ideal about prepaid cards is the fact that you can purchase them easily for cash, meaning that you don't have to reveal your identity at all. Unfortunately, there's a downside associated with prepaid cards. With prepaid cards, a bettor cannot withdraw his or her winnings, but choose another banking option when it comes to cashing out winnings.
Security and Safety with Your Payment Options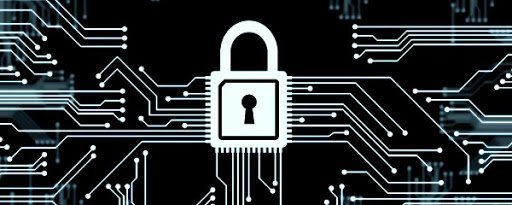 A majority of sports betting enthusiasts, especially those based in Nigeria that want to use a certain payment method are always concerned about matters to do with safety and security. No bettor wants their personal and financial information being at risk of falling into the unscrupulous hands of individuals with ill intentions.
But the moment you choose to bet at reputable online sportsbooks in Nigeria, you can rest assured that all your personal and financial transactions are safe, especially if you take into several precautions aimed at protecting yourself. Regardless of whether you use a credit, debit card, bank-transfer, e-wallet or Bitcoin, all you need to ensure is that you are wagering at a trusted entity.
If you are so sensitive about the safety and security of the payment options that are available for you, make sure that you take some time to check out at the site's URL in address bar of your browser. It should begin with HTTPS:// as opposed to HTTP://. Those that begin with HTTPS:// tell you that the site is highly secure.
What's more, some of the most secure sites in Nigeria do carry SSL certification and use some of the latest and the best encryption software around – and that goes, not only for online sportsbooks, but also for available online payment methods.
The Bottom Line
Nigeria is home to millions of online sports betting lovers it's no wonder to find many bookmakers now accepting Nigerian players. Unfortunately, not all of them are top-class. Some of them are out there to fleece players of their hard-earned cash. But not all is lost. According to us, the bookies that we have mentioned earlier do tick the right boxes when it comes to being some of the best ones in Nigeria. That means that as a player, you can confidently place your bets.
With the aforementioned betting sites, rest assured of a safe and secure betting environment. If you are wary or concerned about handing over your personal and financial information to an online betting site, make sure that you make one of the above betting sites your number one choice. Better yet, ensure one of the alternative online payment options mentioned above. They are the best when it comes to utmost security.
FAQ – All You Need to Know About Online Betting Payment Methods in Nigeria
1: Which are the most popular payment methods for betting sites in Nigeria?
Most betting sites in Nigeria use traditional payment methods for their payment. The preferred traditional method preferred by betting sites in Nigeria still include debit cards, direct online transfer, e-wallet such as interwitch, paypal etc
2: Which betting sites in Nigeria accept interswitch?
Our top recommendable betting sites that accept Interswitch as payment methods include IXBet, Betway, Bet9ja, NaijaBet and Betking.
3: Which is the best betting sites?
Everyone looks for something different from a bookmaker. That is why we evaluated all the betting sites in Nigeria and gave an honest helicopter view. You can read the full summary of the best betting sites in Nigeria here
4: Are credit cards on sports betting sites safe?
Yes, most betting sites are secure and your credit card is a safe way to play at an online bookmaker. It's safe to sign up at any of our recommended betting sites, as our expert team has reviewed each of our top bookmakers to ensure that they are reputable and trustworthy.